This is a step by step guide about how to jailbreak Apple TV. It will tell you everything about jailbreak Apple TV. Like what's jailbreak Apple TV? Why you want to jailbreak Apple TV? How to jailbreak Apple TV, etc. It's easy to understand, even computer novice can handle with the job. It's free and safe.
Part 1. What is jailbreak Apple TV
The new Apple TV run iOS. Jailbreaking is the process required to install applications in your Apple TV. It is a very easy procedure. It's also safe: There are no risks in this operation*, as you can easily use iTunes to restore your Apple TV to the default factory settings.
Part 2. Why you jailbreak Apple TV (advantages)
1. Apple TV supports only mp4 video, jailbreak Apple TV 2 can let it supports more video formats, such as AVI, MPEG, FLV, etc. So you don't have to convert your video to Apple TV 2 format any more, it save much time.
2. Jailbreak Apple TV let Apple TV supports more video websites including Hulu.com, Last.fm, Dailymotion, Netflix, YouTube, etc
3. Jailbreak Apple TV let you install really cool and useful applications like NitoTV and Plex. More and more apps will be available for Apple TV in future.
4. Jailbreak Apple TV enable you surfing the internet on your big TV srceen through Apple TV.
5. Jailbreak Apple TV let you push media that is stored on their Mac or PC to an Apple TV.
6. Jailbreak Apple TV let you subscribe RSS feeds from Netflix and XBMC.
7. Jailbreak Apple TV enable your play some funny games like Angry Brid, Fruit Ninja, etc on TV.
---
Part 3. How to jailbreak Apple TV for free and safe
First, the things that you need:
1. Apple TV
2. iOS 4.3: you can download iOS 4.3 directly for Apple TV or update through iTunes (iOS 4.3 download link)
3. iTunes 10.2.1 or above
4. Micro-USB cable: this is a tethered jailbreak, which means you will need to use the micro-USB cable on each
reboot
5. Seas0nPass: The main program to help you jailbreak Apple TV (here is the download link)
Now, let's start the guide to jailbreak Apple TV
Seas0nPass has very easy to follow on-screen instructions, here it is step by step:
1. Launch Seas0nPass
2. Click on "Create IPSW" to download and build a custom jailbroken 4.3 IPSW file
3. Wait for the prompt, then connect your Apple TV to your Mac with the microUSB cable
4. Hold down "MENU" and "PLAY" for 7 seconds, this enters DFU mode
5. iTunes will launch and start to restore your Apple TV with the new jailbroken firmware
6. Wait for Seas0nPass to tell you the jailbreak is complete
7. Disconnect the AppleTV from your Mac and reboot the AppleTV
You Apple TV now be jailbroken but you will need to perform a tethered boot, this is very easy:
Tethered Boot a Jailbroken AppleTV with Seas0nPass
1. Launch Seas0nPass again
2. Select "Boot Tethered" from the two choices
3. Connect the AppleTV when asked, connect the devices power, and then hold down "MENU" and "PLAY" for 7 seconds to enter DFU mode again
4. Let Seas0nPass boot the ATV
Once the AppleTV has been booted using Seas0nPass you can disconnect it from your Mac, do not disconnect power source or you will have to reboot tethered again. Now, you have successfully jailbreak your Apple TV.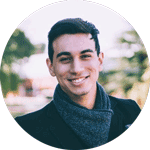 Nelson James is a tech reporter who specializes in consumer gadgets, software, and the trends shaping the technology industry. His work has also appeared in Gizmodo, Wired, Refinery29, Slate, Bicycling, and Outside Magazine. He is based in the ShenZhen and has a background in computer science.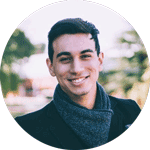 Latest posts by Nelson James (see all)