Apple released the iOS 5 download link a few days ago. With more powerful features, I'm sure you want to upgrade your Apple devices to iOS 5 as soon as possible. If your device has been jailbroken, once you upgrade it to iOS 5, it will remove the jailbreak. In order to enjoy more free apps and games, this step by step guide will show you how to jailbreak iOS 5 devices, and this tutorial works for all iOS devices including iPhone 5, 4s, iPhone 4, iPod touch, iPad 2, iPad and iPhone 3GS, etc.
First, you have to upgrade your devices to iOS 5 at first, please follow these directions. I took iPhone 4 as example in this tutorial.
Update your iTunes to the latest version at first. And then connect iPhone 4 to computer. Select the iPhone in the left-hand column in iTunes, and click "Check for Updates."
iTunes will then ask you if you'd like to download and install the update, or if you'd just like to download it to install later. Clicks "download and update" and iTunes will download iOS 5 and install it on your iPhone 4 automatically. This process will take a few minutes; you can go away and take a coffee.
Once you upgrade your iPhone 4 to iOS 5, it's time to jailbreak it. The tool you need is redsn0w. It's a free and safe iOS jailbreak tool developed by iPhone Dev Team. It has two versions for Mac and for Windows, download one according to your computer system. I take Mac as example in this guide.
Download Redsn0w and unzip it.

Launch Redsn0w and click the "Jailbreak" button.

Connect your iPhone 4S to the computer and turn the hardware off
Enter DFU mode by holding down the Sleep/Power button and home button together for exactly 10 seconds, then release the Power button but continue to hold the Home button for another 15 seconds. You will get a notification from Redsn0w informing you of the device being in DFU mode. If you don't know what this means, don't worry. Simply follow the instructions.
The follow screen is what you will see after proceeding. The first part has you holding down just the power button for a few seconds.

Next, you'll keep holding down the power button, along with the home button, for longer this time. Again, the countdown will show you the way. Just follow along.
Finally, you'll let go of the power button, and keep holding down the home button for a while longer.
Once in DFU mode, you will see the following screens, appearing in rapid secession (without any input required on your part). Your iPhone 4S should also flash white on the screen for a moment, and then reboot.

Choose "Install Cydia" and proceed with the jailbreak. Now you need to boot iPhone 4s tethered to get Cydia to load.
Whenever you reboot your iPhone 4S, connect your iPhone 4S to Mac and run redsn0w. This time you need to click "Extras" button. And then select "Just boot" and follow the instructions. You will need to enter DFU mode, just like you did when first jailbreaking.
After you boot your iPhone 4S, the jailbreak is done. Now, you can enjoy free apps and games easily.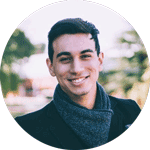 Latest posts by Nelson James
(see all)