One of the best things about modern technology is that it makes it so easy for us to keep up with the things that most interest us – and following favorite sports teams and leagues definitely counts! Whether you're a die-hard fan who doesn't mind sitting through a football game in snowy weather or a more casual fan who prefers to watch passively from the comfort of your couch, there will be times when you might want to be updated on the go (or just access some information quickly). And for these times, the iOS app store is there for you with a virtually limitless supply of apps providing anything you might possibly need.
As you might imagine, at this point there are multiple apps relating to just about every major sport, as well as several all-encompassing sports coverage apps. You have plenty of options, no matter what your specific interests in this category. If you don't want to clutter up your phone too much though, and would rather focus on a few pure essentials, these are some of the very best iOS apps we'd recommend for sports fans.
---
The Athletic
This is a modern mobile newspaper for sports fans. The app involves a small subscription fee, but in exchange it's completely ad-free, giving you uninterrupted coverage for news, scores, and editorial content about your favorite teams and leagues in the U.S. and the UK. The coverage includes everything from game recaps, to in-depth stories, to player interviews, and much of the content is written by respected sportswriters who migrated to the app from other companies (including many from ESPN). We'd also add that it's a very sleek app to use, as well as that it's surprisingly interactive in allowing readers to rate and comment on articles.
---
FanDuel
For those who like to play along with their favorite sports, this app found a way, several years ago now, to present daily fantasy sports with real money on the line. By this point there are virtually innumerable fantasy games included within the app, such that you can enjoy high- or low-stakes fantasy play surrounding whatever sport you like most. On top of its being our go-to daily fantasy app though, FanDuel is also worth downloading because of its clear potential to grow as a more conventional sports betting tool. With betting slowly but surely being legalized across more of the United States – beginning in New Jersey – FanDuel is already counted among the top sportsbooks, with room to grow.
---
DAZN
This is a relatively new company that streams fighting sports like boxing and UFC, as well as some additional content (such as baseball games and commentary). Like The Athletic, it's also a subscription service, though with the subscription you get on-demand recordings in addition to the live broadcasts. DAZN is headquartered in London and launched first in the UK. But since expanding to the U.S. it has begun to grow around the world, and embrace more sports content in the process. More recently DAZN has even started to create original content, including a docuseries about the star boxer Canelo Alvarez's bout with Daniel Jacobs. This trend is likely to continue (a follow-up is being co-produced by LeBron James), such that it may be wise to start thinking of DAZN as a sort of HBO Sports-like premium channel you can carry in your pocket.
---
Onefootball
This app is ideal for following football (as in soccer), which some of the mainstream apps struggle with. It covers more than 100 leagues, and prides itself on being the first with breaking news coverage. There are also live streaming options, as well as commentaries and interviews. You an follow thousands of teams if you like, or just the one you love. However you approach the app though, it's made keeping up with world football easier than never before, and is essential if you're a fan of the sport.
---
ESPN
Finally, it just wouldn't be right not to include ESPN's primary app. It may not be an exciting suggestion, but this remains the most robust and helpful app for the basic everyday practice of following sports scores, statistics, and news. Throw in an ever-expanding streaming component, and the ESPN app is essential.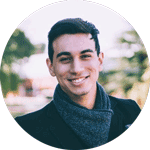 Latest posts by Nelson James
(see all)