Since its first announcement at the tenth Google I/O, it became clear Google's push into VR with Cardboard was just the beginning.
We've long suspected Google would launch a follow up to the simple viewer in the form of a plastic competitor to Samsung's Gear VR – and we were sort of right.
Only a rough sketch (seen above) was shown off during the VR presentations. The headset design is a reference for third party manufacturers and developers as Google works on launching its own VR hardware.
Now it's nearly time for Google's Daydream platform to make its official debut as summer draws to a close. As we wait, read on to find out everything we know about Daydream right now.
Daydream: Design
From the sketches Google has shown, the design looks simple enough though it could still change by the release date.
Third parties are also open to fiddle around with it so expect it to look different from each company.
Regardless, all the hardware will have to accommodate a wide set of what Google is calling 'Daydream-ready phones.' Basically, really powerful phones that can run the platform.
The controller, pictured above, is super simple but touted as a powerful little device. The Rift comes with a similar looking remote control but it's not the main source of info input. It's been noted that Google's controller is required to 'enter VR' so best get used to the idea.
In terms of user interface, think Oculus Home. Head of Google VR, Clay Bavor said the team's built the "Google Play of VR" and showed off videos of new Daydream Home menu screens together with the mention of a VR System UI built into Android N for alerts and notifications.
Google services like YouTube, Street View, Play Movies, Play Store and Google Photos will have dedicated VR apps.
The apps will also have parallax meaning hovering over them with the controller will cause them to shift. The Play Store will also have motion intensity ratings in case there's some VR you can't handle well.
Daydream: Specs
Product manager for Daydream Nathan Martz said during a VR panel that "Any daydream phone will run your app well" directing his comments to developers.
Martz then stated every Daydream phone has low persistence display, no ghosting, low latency, high quality SoC (system on a chip) for rendering at 60fps and high quality sensors.
Google is also making Android N on Daydream-ready phones as VR-friendly as possible. VR mode will be on each of the phones providing new features to push out high performance required to run VR. Android N will take full advantage of your Daydream-ready phone's sensors with new head-tracking algorithms.
So far, it sounds possible that the Daydream system will look better than Gear VR, but we won't know until official specs are released.
Daydream: Partners
It's not clear if a small group of partners will be making these – as with Android Wear's 12 partners – or Google will take a more hands off approach as with Cardboard viewers.
Around this time, we will also start to see Daydream-ready Android N phones from Samsung, LG, HTC, Asus, Xiaomi and ZTE Alcatel. Huawei has also stated it will be making Daydream-ready phones, headsets and controllers.
Oddly, Xiaomi recently started beta testing its new Mi VR Play headset but it's not the Daydream device it will release. Perhaps the testing will also help optimize the headset the Chinese company will make for Google? After all, there's only so much you can change for a mobile viewer.
App partners so far include The New York Times, Wall Street Journal for news while Hulu, Netflix, HBO, IMAX are bringing their libraries and USA Today, CNN, MLB, NBA and Lionsgate have also signed up.
Google is also reportedly partnering up with YouTube stars like the Dolan twins and Justine Ezarik, unnamed video-game producers, and sports leagues to create 360 degree promotional videos for Daydream and other content.
More Google VR
Unity and Epic have each announced their support for Daydream, making it simpler for developers to create desktop-like experiences for the mobile platform. Other gaming partners include: Ubisoft, CCP, Netease, Electronic Arts, Otherside Entertainment, Minority VR, Resolution, Turbo Button, nDreams and Climax Entertainment.
Games will be a big deal for the Daydream platform. Jamil Moledina, Google's strategic lead for games, said during the GamesBeat conference that the company is, "Aiming to populate our portfolio with games that transcend what came before." In other words, Google wants original titles and not current games remade into a VR experience.
Daydream: Price
Again, no price has been announced but we don't expect the Daydream headset to break the bank. Mobile VR is meant to be more accessible for those who can't afford the Oculus, HTC Vive or PlayStation VR's high prices and considering Cardboard is dirt cheap at $15-25, we can't see the Daydream headset costing over $150 or even $200.
Additionally, Gear VR is only $99 and if Google wants to remain appealing, it won't go much higher.
The controller is another part of the package to consider which could make it a tad more expensive than Samsung's headset but it's a small device that wouldn't warrant another hundred bucks.
Daydream: Release date
No actual release date was announced except an estimate of this fall. Whether that means the partners will be ready to unveil their products or if Google's own headset will be the only one up for grabs is still unclear.
According to recent reports by Bloomberg, Google could be releasing its headset 'within weeks' presumably when the company launches Android Nougat for mobile along with a new Nexus handset.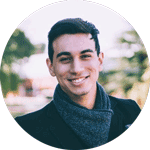 Latest posts by Nelson James
(see all)