To say Fitbit's had a busy 2016 would be an understatement. The company has released both the Fitbit Blaze and the new Fitbit Charge 2 into the wild, and with the Fitbit Flex 2 following hot on their heels, there's never been so much choice in the Fitbit stable.
But with greater choice comes a lack of clarity. When it was announced back in January, the Fitbit Blaze was the pinnacle of the company's line-up – its most advanced wearable ever. But then the release of the Charge 2 took things up a level, and has confused matters slightly.
With the Blaze sporting the most workout features but fewer new metrics, which is the right model for you? Read on for our take.
Fitbit Charge 2 vs Fitbit Blaze: Design
The designs of the Fitbit Charge 2 and Fitbit Blaze are the biggest differentiator. Fitbit's included all the new and shiny metrics on the Charge 2 because bands have always been more popular – and that makes the Blaze something of an outside bet for the company.
Fitbit describes the Blaze as a "fitness watch", which essentially means it's taken its fitness tracker tech and put it into a slightly different – and arguably more masculine – form factor. The Blaze itself is pretty thin and sleek and is far thinner than the Apple Watch Series 2, for example. The module pops out and can be snapped into more strap and casing combos, with customisation a key factor. The standard band is rubber, but there are stainless steel and leather options available, as well as a new gun metal casing.
The Charge 2 resembles the original Charge, and sticks to the trusted Fitbit band look and feel. Taking cues from its predecessor, as well as the Fitbit Alta, it's actually much sleeker than the others. The larger black and white OLED screen is four times bigger than on the old Charge devices, though not a patch on the Blaze's 1.25-inch 16 colour display, which looks pretty sleek.
While neither the Fitbit Charge 2 or Fitbit Blaze are winning any awards for design, which you pick is very much down to preference. If you're looking for a fitness device to replace your watch then the Blaze is your best bet. Looking for something sleeker? Or to complement a wrist-worn item you already have? The Charge 2 works better. But what about features? Read on for a full rundown.
Fitbit Charge 2 vs Fitbit Blaze: Features
In many ways the Fitbit Blaze and Fitbit Charge 2 are identical. Both track steps, calories burned, stairs climbed, active time, resting heart rate and quality of sleep. What's more, both boast several sports modes, which will track particular exercises using the built-in heart rate monitor.
Neither feature GPS built-in, but will connect to a smartphone to piggy-back the device's location data, which will be added to your runs. Both devices use SmartTrack, which automatically detects exercise and tracks it from within the app. That could be a brisk walk for the bus or a marathon – it all goes into your data stream.
So how do they differ? Well, the Fitbit Charge 2 has a couple of new metrics tucked up its sleeve, which the Blaze hasn't been treated to. The first is Cardio Fitness Level, which is Fitbit speak for VO2 Max. Wearing your Charge 2 to sleep to ensures the tracker measures your resting heart rate. Then it takes your user profile – age, height, weight and fitness data – to give you a score. This score is your VO2 Max, which is a pretty decent indictor of how fit you are, and is normally only found on high-end Garmin sports watches. We love having it, and increasing the score means you're getting fitter.
Then there's the breathing exercises. Using heart rate variability data, the Fitbit Charge 2 guides your breathing by monitoring your heart rate to find a good rhythm. You can also complete a two minute or five-minute session for a moment of relaxation, or use it to cool down after a workout.
It's a bit of a snub to the all-singing Blaze that it's been denied these features, but it does have one trick in FitStar – the smart workout company Fitbit bought last year. Three guided sessions have pride of place on the Blaze: warm up/down, 7 Minute Workout and 10 Minute Abs. It's hardly a game-changer, but it's an added feature for those who want to push themselves at home.
Fitbit Charge 2 vs Fitbit Blaze: Heart rate
Both devices feature heart rate tracking and both use Fitbit's own PurePulse sensor. The performance is pretty similar on both devices: fairly accurate during moderate activity and steady running, which stayed within 5bpm of a chest strap during our testing. More intensive activities are a different story, though, with both devices suffering too much lag time to adequately track rapidly increasing bpm.
The Fitbit algorithm does a good job of sorting the laggy live data into useable after-workout reports – which is great. We don't have any problem recommending the Fitbit Blaze or Charge 2 for giving you feedback from a gym session. But the lag means that it's very difficult to use either device to make sure your ticker is hitting specific highs.
Fitbit Charge 2 vs Fitbit Blaze: Notifications
Both devices feature smartwatch style notifications, which is the norm for any fitness band these days. But the Blaze's bigger screen allows for much better and richer notifications than the Charge 2. Both will display calls, texts and calendar alerts from your stock Android or iOS apps, but third parties aren't supported – that's right, no Facebook, no Twitter and no Snapchat.
You can read full messages on the Blaze, while the Charge 2 only offers snippets – in fact, it's only really prompting you to pull your phone out, not saving you the hassle of doing so.
Fitbit Charge 2 vs Fitbit Blaze: Battery life
Fitbit promises five days of battery life from the Blaze, which was confirmed in our tests. Even with some tracked workouts, the Blaze expired after five days on charge. The Charge 2 battery will last about the same amount of time. They're both impressive in terms of longevity, although nowhere near as long-lasting as Garmin's Forerunners (running watches with fitness tracking smarts) or the forthcoming Withings Steel HR.
Fitbit Charge 2 vs Fitbit Blaze: Verdict
The Fitbit Charge 2 is clearly the more in-depth fitness tracker, with its ability to track VO2 Max and breathing alongside the rest of your health metrics. It's also a more discreet tracker than the Blaze, which will appeal to those who want to make a Fitbit their one and only wrist device. While neither device is perfect, the Fitbit Charge 2 is the pinnacle of what the company has achieved, even if it falls short of its lofty ambitions for the most active users.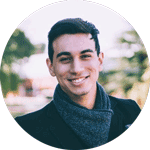 Latest posts by Nelson James
(see all)