The Hugo Boss Smart Classic is the latest designer smart analogue watch born out of a partnership between luxury watchmaker Movado and tech company HP. While Movado brings the design, HP is powering the smarts so it'll play nice with your smartphone.
Much like the Michael Bastian Titan Juxt, Isaac Mizrahi and Movado Bold Motion hybrid smartwatches, the Smart Classic drops a small digital display inside the watch face to let you view notifications and fitness tracking data.
Priced at $295, it'll cost you the same as a traditional Hugo Boss Chronograph, so if you're already eyeing up a Boss timepiece, you're not paying extra to make it a smarter purchase.
We've seen some great examples of smart analogue watches and some not so good ones, so where does the Hugo Boss Smart Classic fit into that spectrum? We've been wearing it out and about over the last couple of weeks to find out.
Hugo Boss Smart Classic: Design
Design is everything here. Well, a large part of why you might want to buy the Smart Classic. It has to pull off that 'it looks like a nice Hugo Boss watch' look otherwise it fails at its job.
So is it a good looking watch? Yes, it is on the whole. It's everything you'd expect to see from a nice Hugo Boss watch. It has that minimalist design, elegant look and it feels well built.
There's a lovely stainless steel case (there's also a rose gold option), a black dial and a croc leather strap that feels lovely on the wrist. I've had more than a few people ask me about the nice watch I'm wearing, so it definitely achieves what it sets out to in the design department.
That is until they see the slither of OLED screen sat inside the lower part of the watch face. You barely notice it from a distance, but up close it breaks the illusion of a nice Hugo Boss watch in quite a jarring way. It's a shame really, because I'd hoped to see something similar to the embedded screen approach HP used on its Isaac Mizrahi smart analogue watches.
The unashamedly male-focused Classic is a little chunkier than your standard Boss watch, to compensate for the battery and the smart components, but it's barely noticeable in day-to-day use and wearing it to bed. It's also water resistant too and has survived being taken in the shower, although I wouldn't recommend taking it in the pool for a swim.
On the side of the watch is a big crown to set up the traditional watch time flanked by the two additional buttons that control what's displayed on the OLED display behind the glass. Around the back is where you'll find two big charging points, which does mean it uses a proprietary charging cable. The good news is that it clips in tight to the back of the watch so it's not going to budge when it's left charging on your bedside table.
Hugo Boss Smart Classic: Smart features
So what can the Smart Classic actually do? It's not as feature packed as an Apple Watch Series 2, but then that's not what HP and Movado has set out to do. It's about simple, subtle and discreet communication with your smartphone a well as some basic activity tracking. That's exactly what you get.
It will of course tell the time first and foremost, plus there's a world clock option letting you add time zones that you toggle between using the top button on the watch.
From a fitness tracking perspective, it'll count your steps using the built-in accelerometer letting you see your progress on the watch as well as the previous day's results. But that's your lot. There's no sleep monitoring or counting calories here. Pitting it against the Jawbone UP2 and the Fitbit Flex 2, I was happy with the step count data it dished out. My biggest issue was that some of the data appeared to go missing from previous days when syncing it back back to the companion app.
Smart analogue watch reviews
As far as motivating you to keep moving is concerned, it's quite nice to be able to see whether you beat your previous step total, but I don't think people are going to buy this to replace their Fitbit.
Where it performs well is notifications, and you can customise quite a lot in the app. There's calls, calendars, messaging, email, social and 'other'. There's also a favourite contacts option where you can add 12 favourite contacts to.
In calendar notifications for instance, you can filter out specific accounts, holidays and birthdays. In the 'other' section, you can pull in notifications from third party apps like Skype or Slack. You can also set the level of vibration strength to a certain type of notification to help you determine if a notification is worth your time.
It works consistently, popping up notifications on the watch or vibrating when a call comes through with the caller ID flashing up. You can't deal or act on the notifications from the watch or reject calls, but you can use one of the buttons on the side to scroll through longer notifications. As a simple and relatively straightforward setup, it works really well.
Hugo Boss Smart Classic: The app and battery life
There's not a lot going on with the Hugo Boss BOSS Watches app and that's perfectly fine. It replicates the same black and white/silver colour scheme used throughout the watch design and it's very easy to get to grips with.
Along with sections dedicated to notifications and activity tracking, there's also a section that pushes you to the Hugo Boss online store (surprise, surprise), just in case you fancy matching your expensive watch with a similarly pricey shirt. It's also here where you can keep an eye on battery status as well, as you can't view this on the watch display. There are some additional features that are worth exploring in the settings menu like the ability to snooze notifications during a particular period of the day and adjust activity tracking goals.
You won't need to spend much time in here apart from the initial setup because there's very little reason else to go back. The daily, weekly, monthly breakdown of step data is pretty easy to ignore and unless you want to reduce notification support, it'll probably live untouched on your phone's homescreen.
As far as battery life is concerned, the Smart Classic's analogue movements are good to go for some time as it's powered by standard coin cell battery. When you factor in the smartwatch features, I managed to get a solid seven days out of it before it started to flash up a warning that the battery was low. If you don't have full notification support switched on, you can comfortably get four or five days of life more out of it. It's a super snappy charger as well when you do run out of battery.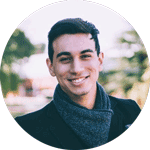 Latest posts by Nelson James
(see all)