EzVid is a great screen recording solution that lets you capture any ongoing activity that is being done on the display of your computer, with optional inclusion of internal or external audio. Due to its ease of use, EzVid has been in the mind of many people and has been enjoying popularity by many fans, however some people can experience some emerging issues with the program, such as the lack of compatibility with their device that sometimes can make the program lag during the recording or slow down the processes while it is running. Therefore many people look for suitable alternatives that are able to be similarly comprehensive and powerful, and therefore substitute for EzVid. In this article you can learn about the best 4 solutions that could be suitable alternatives.
If you are looking for more powerful video editing software than Ezvid, I'd strongly recommend this Mac Video Editor to you.
ScreenFlow
In case you are looking for a high quality alternative to EzVid, you can consider ScreenFlow that proposes a suitable amount of featured and personalized way pf screen recording for most of the people, which thereby makes it as a considerable option to choose. You are able to do simultaneous recording with the tool that includes both the audio and the microphone capturing during the process, which can further be enhanced with applying a timer that can make it possibly to distantly control the recording with just setting the duration as of the capturing for automatic turning off.
This program is a great partner for most people who consider recording, to which here are some guidelines to consider
Step1. Have the capturing be set up: Whenever you are ready to have the program on your PC after its downloading and installation, then you shall go inside its interface where you can perceive the small size cam icon on the toolbar that goes for the initiation of the capturing. However before pressing you are advised to set the preferences both for the visual video and audio options.

Step2. Do your video recording: When you have the cam icon pressed, the countdown comes up and once the recording start you can do all sorts of activity on your screen that will be all captured within the set frame.
Step3. Terminate the capturing process successfully: Do your recording and in the meantime do all the relevant activities and in case your tool are all going to be recorded. When it is all done, just save simply everthing anat all can be edited in the editing suite of the tool conveniently.
---
Snagit
Snagit is a very interesting EzVid alternative option that can be used for similar recording process that includes the capturing, in addition to the editing of the recording in order to create a high quality movie as eventual output. This tool has a load of great features which makes recording easy and simple but in the meantime comprehensive that can be used by even more newbie members of the recording group without any former knowledge and more serious tutorial. In case you are interested in having a great capturing experience, you can definitely have a look at this tool and enhance your creation within no time. Check below in case you have developed an interest for this great tool.
Step1. Define which recording options you need: First of all, you have to finish the installation of the app before anything goes, and then inside the tool you can decide on the most suitable option for you, no matter whether it is screencast or screenshot, from the ones offered by the program. Just choose capturing then, and hit the Record button so the process begins.

Step2. Record your screen: After pressing the rec button, the regional view comes up where you must highlight the part of the display that is the most suitable to include your activity. Then you can just start the recording so the activity inside this area will be the one that is recorded as long as you don't press the Stop button that will finalize the process and saves your new creation.

---
Jing
Jing is considered to be a simple yet powerful solution that is beloved by many people do to that it is able to offer multiple interesting functions for its users, including 3 main functions that worth to be noted. The first is the options bar, while the capture interface is able to take recording of anything which you wish, and the third shows the capture history together with any activities that are recorded. This tool also comes with online memory place of 2GB that can be used to have cloud saving of your creations, that will surely come handy when you wish to open your things from different devices. If you wonder how you can create a screencast that is identical or better than EzVid with Jing, then here you are given a complete guide.
Step1. Commence with the installation: Firstly you are advised that you need to download and install Jing from the official site before anything can be started.
Step2. Go into the capture window: Once you have the tool installed, a yellow Jing sun will appear that you can press, and from which you can open the Capture window with the respective button.

Step3. Specify the recording place: When you are ready to do the recording, you can specify what exact area on your display you wish to have all the ongoing activities recorded from. This generally can be set just directly before the capturing is started.
Step4. Do the capturing: From this point all you need is to click the "Capture Video" button and after the countdown is over you can start the eventual recording.

Step5. Commence with your movie creation: After you begin having the creation of your movie, while it is being created you can enhance the demonstration and according to the preset audio options you are able to have your mic and give audio comments and additional improvements to the real-time recorded movie.

---
QuickTime Player
QuickTime player is a player that has a multitude of features that makes it a very popular player for all sorts of videos, but little is it known that it has a feature for screen recording that comes default on Mac devices, and which makes it possible for it to serve as a great alternative to EzVid due to its compatibility and professional features. It is able to include both system and microphone based audio capturing and it gives a large selection of modification tools, such as rotating, flipping and trimming, that can give a comprehensive enhancement to your beautiful creation. In case you decide on having a deeper look at this tool, refer here.
Step1. Commence the opening of a new capturing: When you open the application, navigate directly to the top and select File > New Screen Recording where the awaited feature will instantly pop up for you to set the further details.

Step2. Pick the suitable options: Whenever you have the recording toolbar ready for your usage, just set everything regarding the adjustable options before the capturing. For the audio choose the microphone if you wish to have comments, or select everything according to your preferences.

Step3. Do your real capturing: When you are ready with everything that is set, hit the Record button to commence capturing and then wait until the screen is getting captured, so you can from that point continue doing your chosen activity on your computer so that everything will be recorded in the meantime.

Summary
As you can see a multitude of tools are available on the market that can serve the way for your to do screen capturing without the need of using EzVid to your process. However these tools all have their unique setting and features and shall be used to different occasions, therefore you can have a look at them personally to see which is the most suitable, or we gladly suggest you the Screenflow solution that is surely one of the best one for your needs.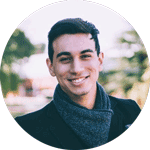 Latest posts by Nelson James
(see all)