Free Video Codecs
The K-Lite Codec Pack is a collection of DirectShow filters, VFW/ACM codecs, and tools. Codecs and DirectShow filters are needed for encoding and decoding audio and video formats. The K-Lite Codec Pack is designed as a user-friendly solution for playing all your audio and movie files. With the K-Lite Codec Pack you should be able to play all the popular audio and video formats and even several less common formats. With the K-Lite Codec Pack you should be able to play 99% of all the movies that you download from the internet.
The K-Lite Codec Pack has a couple of major advantages compared to other codec packs:
– It is always up-to-date with the latest versions of the codecs.
– It is very user-friendly and the installation is fully customizable, meaning that you can install only those components that you really want.
– It has been very well tested, so that the package doesn't contain any conflicting codecs.
– It is a very complete package, containing everything you need to play your movies.
Free Download K-Lite Codec Pack Now
---
DivX is a free download that provides everything you need to enjoy high-quality digital videos on your computer, including HD H.264 (.mkv) videos with AAC audio and videos created using all previous versions of DivX technology.
---
ffdshow is an advanced directshow decoder and VFW codec for playing most video formats like AVI, DivX, XviD, MKV, MP4/M4V, WMV, WEBM, MPG, MPEG2, SVCD, DVD, AVC/H264, AC3, DTS, AAC/M4A. Built in video and audio postprocessing filters like video resize, noise, sharpen, crop, logoaway, subtitles, OSD information and audio equalizer, normalizer, delay, etc.
Free Video Players
VLC is a free and open source cross-platform multimedia player and framework that plays most multimedia files as well as DVD, Audio CD, VCD, and various streaming protocols. VLC can also convert, capture/record and be used as a server to stream video. It can also be used as a server to stream in unicast or multicast in IPv4 or IPv6 on a high-bandwidth network.
Free Download VLC Media Player Now
---
The KMPlayer/KMP+ is a versatile media player which can cover various types of container format such as DVD, AVI, MKV, MP4, FLV, Ogg Theora, OGM, 3GP, MPEG-1/2/4, WMV, RealMedia, and QuickTime among others. It handles a wide range of subtitles and allows you to capture audio, video, and screenshots in many ways. The player provides both internal and external filters with a fully controlled environment in terms of connections to other splitters, decoders, audio/video transform filters and renderers without grappling with the DirectShow merit system. Internal filters are not registered to user's system to keep it from being messed up with system filters.
---
Media Player Classic looks just like Windows Media Player 6.4, but has many additional features. It has a built in DVD player with real-time zoom, support for AVI subtitles, QuickTime and RealVideo support (requires QuickTime and/or Real Player), built-in MPEG2/SVCD/DVD codec.
Free Download Media Player Classic Now
Popular Video and Audio Tool
All-in-one Converter including Seven amazing Media Tools including: DVD Ripper, DVD Converter, DRM Remover, DVD Burner, Media Transfer, Video Converter and Audio Converter. Handle with all conversion tasks easily. It can rip DVD, remove DRM, convert and edit video audio, download youtube video, record video, even burn DVD.
Free Download All-in-one Converter Now
---
Cyberlink PowerDVD is the latest evolution of the world acclaimed Blu-ray and DVD software player that offers maximum video and audio playback entertainment on the PC. Supports Blu-ray, HD DVD, DVD, AVCHD, AVCREC, MPEG-4 AVC (H.264), MPEG-2 HD and WMV-HD , DVD-VR, DVD+VR, H264/AVC, MPEG2, MPEG1, SVCD, VCD and AVI/DivX/XviD video. PowerDVD Ultra with Blu-ray support costs $100.
---
This Video Editor helps you create Hollywood-like home videos with little prior computer video experience. Creating great video productions is now a hassle-free task with Video Editor even for beginners. Supports virtually all video formats. The free evaluation version of Video Editor has no time outs or feature limits. The video editing software is fully functional and only shows a text message on the output video so you'll get a great idea of how to use all of its features.
Free Download Video Editor Now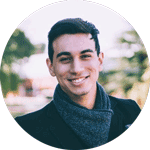 Latest posts by Nelson James
(see all)