If you are looking for FREE DVD Burning Software, this is the download list you need. We review and choose the Top 10 free DVD Burning Software for you to burn Music CD, Movie DVD, Photo DVD, Data Disk, ISO DVD, etc. Some of them can even help you burn Blu-ray HD DVD. We have scanned all of the DVD Burning Software with Norton Virus Protector and AVG anti spyware, they are both clean without any virus and spyware. Please bookmark this page or recommend it to your friends if you love it, let more people enjoy these freeware.
For more powerful DVD Burning Software, you can refer to this side-by-side DVD Burning Software Review.
And if you are Mac user, you can follow this step-by-step guide to burn the video to DVD for playback.
Free CD DVD Burning Software
ImgBurn is small application with several advanced features capable of burning CD / DVD / HD DVD / Blu-ray discs. It supports a wide range of image file formats – including BIN, DI, DVD, GI, IMG, ISO, MDS, NRG and PDI. It supports Unicode folder/file names, so you shouldn't run in to any problems if you're using an international character set. It is a great app if you deal with image files often. You can use it to build DVD Video discs (from a VIDEO_TS folder), HD DVD Video discs (from a HVDVD_TS folder) and Blu-ray Video discs (from a BDAV / BDMV folder) with ease.
Download Free DVD Burning Software – ImgBurn
---
StarBurn is a powerful tool for grabbing, burning and mastering CD, DVD, Blu-Ray and HD-DVD media. StarBurn supports all types of optical storage media (including CD-R/RW, DVD-R/RW, DVD+R/RW, BD-R/RE, HD-DVD-R/RW and DVD-RAM) as well as a wide variety of burning hardware. With StarBurn you can perform grabbing, copying and burning operations as well as advanced DVD authoring and mastering. These advanced features enable you to create DVD-Video content from custom video files, or compilations from other DVDs. Additionally with the DVD Splitting Wizard you can split DVD-Video discs into smaller parts and burn them to DVD writable discs or share them with the StarPort DVD-ROM emulator and watch DVD video directly on your PC.
Download Free DVD Burning Software – StarBurn
---
ConvertXtoDVD – top-choice video conversion software – convert and burn any videos such as Avi to DVD, WMV to DVD, MKV to DVD, YouTube, ogm, mpeg, quicktime mov ! This award-winning divx to dvd video converter software burn video and audio formats to DVD, video conversion supports avi, divx, wmv, mkv, xvid, vcd, vob, DVD. All in one video conversion and burning software.
Download Free DVD Burning Software – ConvertXtoDVD
---
Express Burn is a free CD/DVD burning program that lets you create and record audio and data CDs under Windows and Mac OS X. This software has a great user friendly interface. To use it all you need to do is drag and drop files. One thing surprises me; well I don't know how far it's true; the makers of this software claim that Express Burn is the fastest CD/DVD writing program in the world using proprietary optimizing systems. You can purchase and upgrade to the Plus version for more functions.
Download Free DVD Burning Software – ExpressBurn Free Version
---
DeepBurner Free Portable as the name suggests is a portable CD/DVD burning application. It works straight from your removable media, whether it's a USB flash drive, compact flash card, or even a good old floppy. You can burn any data, copy any disc, make backups, and make ISO CDs with this app with ease.
Download Free DVD Burning Software – DeepBurner Free Portable Version
---
AmoK CD/DVD Burning is for all those people who think burning programs such as Nero or WinOnCD are too overloaded with functionality that no one needs. AmoK CD/DVD Burning does not have a media center, wave editor, cover designer and cannot create videos. AmoK CD/DVD Burning burns CDs and DVDs and offers all options you need – nor more and not less.
Download Free DVD Burning Software – Amok CD/DVD Burning
---
BurnAware allows you to easily perform the most common disc burning operations: write to all CD/DVD media types, including Blu-Ray (BD-R/BD-RE); create and burn disc images; write multi-session discs; verify the integrity of files; burn your compilations directly on optical media, without having to wait for hard drive staging first and much more.
Download Free DVD Burning Software – BurnAware
---
InfraRecorder is a free CD/DVD burning solution for Microsoft Windows. It offers a wide range of powerful features; all through an easy to use application interface and Windows Explorer integration.
Download Free DVD Burning Software – Infrarecorder
---
CDBurnerXP is a free application to burn CDs and DVDs, including Blu-Ray and HD-DVDs. It also includes the feature to burn and create ISOs, as well as a multilanguage interface. Everyone, even companies, can use it for free. It does not include adware or similar malicious components.
Download Free DVD Burning Software – CDBurnerXP
---
Free and easy CD and DVD burning solution. Burn data, audio, video to your CDs & DVDs is now very easy. Audio format supported : WAV, WMA, MP3, OGG, FLAC, AAC, M4A. Burn and save ISO files, copy your DVDs. Burn your dvd-video. Save your favorite audio CDs to mp3 with the internal grabber. Support for dual-layer DVD, CD-R, CD-RW, DVD-R, DVD+R, DVD-RW, DVD+RW. Standard ISO9660 and Joliet, buffer UnderRun protection, and Multisession support. Version 3.8 is a bug fixing release.
Download Free DVD Burning Software – Free and Easy CD and DVD Burning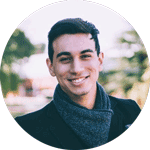 Latest posts by Nelson James
(see all)