More and more family has multiple computers now, and it's very convenient to share the iTunes library over the network. This can keep you from purchasing multiple copies of movies or songs. You can also separate the iTunes library on your own computer with your moms or dads. Now let's start the guide.
If you want to know how to transfer iTunes library to another computer, go and visit this guide.
For the user who want to transfer songs, videos and photos from iPod to computer iTunes, please refer to this guide.
Step 1. Before you install iTunes, create a folder on a network share that all of the iTunes installations will be able to access with full read/write privileges. Name the folder so that you will be able to identify it easily.
Step 2. It is a good idea to make sure that all of the PCs that will connect to the folder either have the drive that it lives on mapped or automatically recognize and connect to the folder.
Step 3. Install iTunes on one of the PCs. You can install it on Windows or Mac OS X.
Step 4. After iTunes finishes its installation, close the application.
Step 5. Force iTunes to create a new library. If you've installed iTunes on a Mac, hold down the Option key when you double-click on the application to open it. If you've installed iTunes on a PC, hold down the Shift key when you start iTunes. When you start iTunes this way, a dialog box will appear giving you the option of creating a new library or choose another library.
Step 6. Click Create Library, and point iTunes to the shared folder you created (step 1).
Step 7. Adjust your iTunes Preferences to your liking. You may want to Keep iTunes Media folder organized and Copy files to iTunes Media folder when adding to library to keep your files in one place and keep them organized.
Step 8. Import your media into iTunes. Depending on how many songs and movies you have, this can take some time. If your shared file is on network storage or your home network is slow, you may also choose to exit iTunes, start it again, and choose the original library iTunes created when you installed and ran it for the first time. You can import your media into iTunes on your local drive, and then copy the entire media folder to your shared directory.
Step 9. Once you have imported your media to the library in the shared folder, close iTunes on your PC.
Step 10. Go to the other PC(s) and repeat steps 3-5, but rather than creating a new library, click Choose Library.
Step 11. Point iTunes to the iTunes Library XML document, and iTunes will rebuild the library.
Step 12. Once the library is rebuilt, make sure that you can play the media files in iTunes. Please note that only one PC can have iTunes open at a time. This is not a solution for multiple simultaneous users.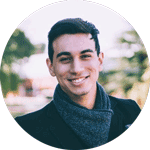 Latest posts by Nelson James
(see all)