Netflix has nowadays become one of the most popular and highly watched videos and movies streaming site in the world. Many people subscribe to it to watch special series in a frequent basis which are otherwise not available anywhere else. As you need to buy a special subscription account to use the service, Netflix generally doesn't let you download its movies, as it might make it possible to watch them offline on your computer even after your subscription ends. On the other side, this can become a big reason why someone might want to record Netflix movies, as having them offline can grant you independence and very stable environment to watch your favorite series whenever you want. Or consider the situation, when you want to watch today's new episode with your loved one while you are going on a trip, where internet is not available, therefore having them offline can fix a lot of upcoming issues. In any way, here is the list of the best 3 tools to choose from to record movies from Netflix.
When you look for a great option to record Netflix movies, Macdvd Free Online Screen Recorder is one which ranks the highest on the list of available solutions. It is a web-based free tool which you can use directly by going to the official website to record Netflix movies, without any difference whether you use Mac or Windows computer. You can capture you whole screen with it, or highlight the area of your display where the Netflix video is being played in order to capture only that with either system sound, or microphone, or both. It is completely suitable to Netflix as it can record without any time limit. And here are the steps to record Netlfix movie with the Online Screen Recorder.
Step 1. First open your web browser and visit Macdvd Screen Recorder.
Step 2. Click on the "Start Record" button and run the screen recorder in your computer.
Step 3. Open up audio input menu and choose on system sound before recording the Netflix movies.
Step 4. Click on "REC" button to start recording the show. Once done, click on pause button and tick the icon to go ahead.
Step 5. In the end you can preview your video clip and choose to save as video file. After that, your video show will be stored in the output folder.
Pros
Macdvd screen recorder is accessible online so you can always rely on that it is going to work properly, without any difference to using Mac or Windows
Fast and simple screen recorder which gives you a simple but powerful recording
Cons
Rather gives you more basic, practical recording experience, so in case you want more comprehensive features, you might need to consider the Pro version as follow.
---
When it come to the best Netflix recorder, we recommend you to try this Screen Recorder Pro, that is practically the offline, more comprehensive version of the online version. This pro version comes with extreme functions which are quite beneficial when you want to record movies from Netflix. In case you want to record a Netflix movie during your absence to be ready by the time you have free time to watch it, this program can help you with its "Task Scheduler" feature. Users can preset the start time, duration and stop time for the recording. Once all of these are set, the screen recorder will automatically start when the scheduled time occurs, you don't have to wait for your Netflix movie when you arrive back to your computer. And here are the simple steps to make a schedule to record movies from Netflix.
Step 1. Download and install Screen Recorder Pro, and then launch it. And here is the download link.
Step 2. Drop down the "Settings" list and find "Task Scheduler" and a new window will appear.
Step 3. On the new window, fill up the necessary info to record Netflix movie (task name, start time, duration, stop time, capturing mode).
Step 4. Click on "Create" button and and you could see the task in the lower box. The task will start automatically at the specific time you set.
Pros
Very comprehensive program with simple user-friendly interface
The built-in scheduler can help you greatly with managing your time to download Netflix movies
Cons
You might need to purchase the pro version in order to have the best benefits
---
Finally, Fraps in another great alternative to record Netflix movies. Although the free version of this program lacks some important features, such as it has time restrictions which not acceptable when you want to record a long Netflix movie, the paid version allows users to record videos in unlimited time. Actually, just like the other solutions above, this tool can also record both video and sound. In order to learn how you can capture a movie on Netflix with Fraps, follow the steps outlined below.
Step 1. Download and install Fraps, launch it and then set a hot key for the recording.
Step 2. Open the Netflix movie you want to record then press the hotkey selected to start with the recording.
Step 3. To stop, press the selected hotkey again.
Pros
Straightforward and simple video recording
Cons
The free version has time restrictions and make it not appropriate to use for recording long Netflix movies
It has no scheduling task which can help in recording Netflix movies when you're out
It does not have conversion and compiling feature
As you can see, the introduced programs are all great options which are capable of capturing the area of your screen which displays your favorite Netflix movie, therefore you can efficiently record Netflix movies with them, which you can watch later-on offline even when your subscription is over. However, based on your needs you should decide on the best Netflix recorder tool for yourself. We definitely recommend the Screen Recorder Pro, which is a highly powerful and comprehensive solution, which will definitely fit to your need with its intuitive and user-friendly system and versatile options, while you can also use Macdvd Free Screen Recorder Online if you plan to capture videos in a rather simple way.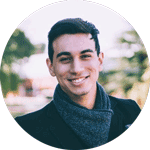 Latest posts by Nelson James
(see all)