Now a household name in the world of fitness trackers, Fitbit is starting to find its place in the world, and it's back with the all-new Fitbit Blaze.
The "fitness watch" offers familiar tracking with more advanced fitness features, which Fitbit hopes will appeal to the armies of weekend runners and gym goers that head out to the local park early on Sunday mornings.
Essential reading: Fitbit Alta everything you need to know
Price when reviewed:$199Check current price The Blaze's marketing portrays it as the fitness fan's new best friend – a tracker for the gym that's also at home in the boardroom – but is it the right fitness device for you? Read on to find out.
Fitbit Blaze: Design
Between the Blaze and Alta, it's clear that Fitbit's keen to move away from the dorky black plastic bands that have dominated its design to date. Customisation is now the buzzword, and that's a crucial element of the Blaze.
The tracker itself is a black plastic square that snaps into a stainless steel frame, which has a removable (you guessed it) black plastic strap. The idea is that you can buy new couture straps and hot swap the unit between 'workout friendly' and 'evening drinks ready' looks.
Essential reading: Fitbit Blaze vs Fitbit Surge
The ensemble is an improvement over the Surge (Fitbit's existing sports watch and the Blaze's nearest cousin) although not quite as nice up close as the press pictures suggest. The gap between the frame and the unit is more pronounced, and the device itself seems to be all bezel and no screen.
While those are the negative first impressions, the wafer-thinness of the watch itself is the biggest positive. It's impossibly slight against your wrist, no larger than a normal watch in truth and brilliantly light, which makes it comfortable to wear all day.
The panel itself is a tidy 1.25-inch 16 colour display, and if you up the brightness it looks pretty slick. It's touchscreen as well, so you can swipe through the options on screen. The left button is a back key, while the two to the right are used for selecting options mid workout when your fingers get sweaty.
It's not an always-on display, which means the screen goes black when not in use for power saving reasons, and we have to say it's not the most responsive when you want to flick your wrist to see the time.
On the Blaze itself there are only options for Today (today's stats), Exercise (run, bike, elliptical, other), FitStar (set workout plans) and Settings. It's all simple stuff, but weirdly when you go into an option, it stays on that menu when you return to your normal day – meaning that when you flick to see the time, you're presented with your stats, not the watch face. In short, the slight nuances of the watch could be better thought out.
Fitbit Blaze: Features
So what does the Blaze do? Well, effectively it's the Charge HR with an OLED screen, guided workouts and more smart notifications.
It tracks steps, calories burned, stairs climbed, active time, resting heart rate and quality of sleep. What's more, it has several sports modes, which will track particular exercises using the built-in heart rate monitor, and act as a running watch so long as you take your smartphone along to lend its GPS – more on that shortly.
FitStar – the smart workout company Fitbit bought last year – also has pride of place on the Blaze, with three guided sessions that appear on the watch: warm up/down, 7 Minute Workout and 10 Minute Abs.
It's a pretty complete set of fitness metrics that will please anyone shopping for a top end activity tracker, and there are few more advanced than the Blaze at this stage. The lack of GPS is the only real blemish on the spec sheet, but you can use Fitbit's ConnectedGPS feature if you're willing to strap on your smartphone.
The only other real omission is a smart alarm – one that's designed to wake you up in the lightest part of your sleep cycle. It's a popular feature on other trackers, but hasn't made it to the Blaze. There is a silent alarm, which uses vibrations to wake you rather than a horrible bleeping.
It's a decent set of features – but do they work? That involved getting a little sweaty to find out.
Editor's Picks
Fitbit Blaze: Activity tracking and accuracy
There's so much going on with the Blaze, we need to break down the features to study the accuracy.
First up, steps and sleep. We like to test fitness trackers against the Misfit Shine, given its freakish accuracy in run tracking, and we found the Fitbit's steps figures to be pretty much in line with the Shine, if a little high at times.
Wrist based step tracking is never going to be spot on, but we had absolutely no issues with the Fitbit's usefulness and accuracy here.
Sleep tracking was also pretty accurate, and toilet breaks were uniformly registered on the nightly results, which is always reassuring. When you know you've got out of bed and it doesn't show on your sleep tracking, it's a pain. But there are no such problems with the Fitbit. That said, it's still not the most advanced sleep tracking set-up, with the charts merely showing sleep, restlessness and wake. This feels less complete than the Jawbone, which estimates deep sleep, light sleep and REM.
Next up is the exercise tracking. With dedicated options for running, cycling, weights, treadmill, elliptical and open workout it appears the Blaze has all the bases covered. What's more, like the Fitbit Charge HR, the Blaze will automatically recognise exercise and track it automatically, which works well.
Bike and Run modes use Connected GPS to report distance, pace and all that jazz, while the rest essentially just monitor your heart rate and workout time to offer a calorific figure at the end of your session, and are identical in all but name.
Essential reading: How to use your fitness tracker to get fit
We had no issues with the Run or Bike accuracy when connected to the smartphone, but if you want to run without, it will guess the distance based on the movement of your arm. For us it registered an 8km run as 9.48km, which obviously had knock-on effects on the pace – making the data kind of useless.
So by and large a healthy set of figures – so long as you're going to take your phone out to use its GPS. Lots of runners will use a phone for music, so that's no big deal, but given the Blaze places much of its emphasis on its optical heart rate monitor, how does that fare? Read on to find out.
Fitbit Blaze: Heart rate monitor
I've written extensively about optical heart rate tech recently, so let's use what I've learned to frame our discussion about the Fitbit.
First: optical heart rate monitoring isn't going to challenge a chest strap, and the best we can hope for is the data being useful – not biometrically perfect. If you want to do HIIT buy a chest strap – end of. Incidentally, you'll have to use a different device, as the Blaze isn't compatible with ANT+ or Bluetooth straps.
The trouble is that 'useful' is a subjective term, and its meaning will differ from person to person.
To try and work out what works for you, this is what the Fitbit Blaze can and can't do.
First, 24/7 and resting heart rate tracking. We found the data to be spot on, and it aced a number of spot checks against our pulse when sitting down. The resting heart rate tracking – a superb measure of your improving fitness – was spot on, and we love the way it's tracked within the app. Gold star.
During exercise, however, things get complicated. On a gentle jog we found the data to be useful, and stayed within 5bpm of a chest strap, straight out of the door.
However, as we upped the pace, things fell apart. As our heart rate rose up from 150bpm to 165bpm, the Fitbit remained static, locked to 150bpm. As we started to sprint the chest strap reported 170–180bpm, yet still the Fitbit stayed at 150. Later in the run it came back to the chest strap at around 165 as we started to cool down. It's a disaster zone, so what gives?
Well, the Blaze's tracking can't handle high intensity, and what's more, it suffers from a dreadful lag time, making its suitability for hardcore sessions non-existent.
The two graphs of the session below actually look fairly similar, despite the 10bpm difference in average HR – and that's a fairly big discrepancy.
Things got worse in the gym, too. As we expected, twisting of the arm caused big drop-outs in heart rate tracking, which we discovered during the FitStar workouts. 30 seconds of press-ups got our heart rate sky high, yet the live readout dropped to below 100bpm.
We knew all this already, though. We knew that the Fitbit wouldn't match a chest strap. But coming back to our question: is the data useful or is it junk?
The Fitbit's resting heart rate tracking is spot on, and its optical heart rate monitor can colour your workouts and make calorific burn more accurate from your sessions – whether it's a big gym session, weekend run or walk to the bus stop.
It's absolutely fine for beginners and improvers to take to the gym or out for a run, but it's not an adequate training tool for those looking to train within specific zones – despite this being a feature of the company's marketing for Blaze. If you want to get specific about which zone you're training in, neither the Blaze, nor any optical based device, is right for you.
Fitbit Blaze: FitStar
A somewhat shoehorned addition to the Blaze is the set of guided FitStar workouts that live on the watch's menu system. The idea is that you can fire up a workout, and then follow it on the watch.
It's a great idea, and bolsters the Blaze's credentials as a 'fitness watch', even if at present there are only three workouts: Warm up, 7 Minute Workout and 10 Minute Abs.
We followed a couple, and were left with mixed feelings. On a positive note, the workouts are easy to follow, there's no interaction required, and they offer a way for Blaze users to do a structured workout in their own home, whenever they have time.
But is this really the best Fitbit could come up with? Did they implement this feature and think 'there's no way these workouts could be any better'?
Despite being on a watch with sensors, there's no rep tracking. It doesn't keep score of your performance within the 30 second time slots for each activity and doesn't offer much incentive to do better next time. There are no levels of difficulty, no progression. It's totally undercooked.
Maybe I've been spoiled with Moov's 7 Minute Workout offering, which uses a sliding scale of 40 levels to offer a sense of progression as you're challenged to do more and more exercises in the allotted time. And each rep is tracked, so there's no wimping out. Compared to that experience, the FitStar stuff is Mickey Mouse.
Fitbit Blaze: Notifications
Not making the best of the current tech is a theme of the Blaze and it continues into the smart notifications. As we mentioned, Fitbit has an aversion to playing in the smartwatch space, so to make sure the Blaze couldn't be compared to the Apple Watch, it's completely hobbled the notifications.
The Blaze will show incoming calls and SMS messages – but nothing from third parties – officially, at least (we've got WhatsApp messages working on our Blaze).
Fitbit says that it wants to 'simplify' the buzzes on the wrist, which is fine, but we also think it's up to the user to determine which services they use, not have Fitbit pretend like it's still 2003 and Snapchat never happened.
What's more, our notifications suffered outages where they just wouldn't show despite the phone connection being absolutely fine. Again, it's an example of the Blaze falling short of its full potential, and that's a little frustrating.
Fitbit Blaze: The app
Not a lot has changed here, and the Blaze feeds into the same app as the rest of the Fitbit family. It's a great ecosystem, full of social challenges, badges to earn and it's well laid out and easy to use.
Each day is presented on the main screen, and you tap a metric to get a broader look at your performance. For example, tap on the sleep score for the day and you can take a look at your sleep over time, and filter by day, week or month.
Tapping the heart rate score is most effective, and you'll see your resting heart rate plotted over time. Give it three months and you should see a nice downward curve as you get fitter.
Overall, the Fitbit app is one of its strong points. Easy to use and clear, it offers enough data without feeling overwhelming, and unlike some of the competition, the sync between smartphone and watch is pretty bulletproof, and we never experienced connection issues.
Fitbit Blaze: Battery life and waterproofing
Fitbit promises five days of battery life from the Blaze, which was absolutely borne out in our tests. Even with some tracked workouts, the Blaze expired exactly five days after our initial charge. It's pretty impressive given the smart notifications, bright OLED screen and the svelte build that leaves little room for a battery.
There's no waterproofing, however, and only basic water resistance means that you're best off removing before showering and swimming is a big no-no.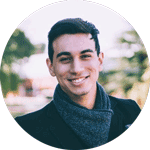 Latest posts by Nelson James
(see all)