Who doesn't love to play games! When it comes to professional gaming, gamers are very much fond of cool gear. Gaming has become a booming industry where people can make careers as a developer and a gamer. The craze of gaming has reached a new level due to several games like PUBG, Minecraft, Valorant, Counter-Strike, and other multiplayer games. Teams participate in gaming competitions at different levels and win several prizes 💰 too.
The games that have multiplayer options have become the most famous ones because people get a way to sit at home and connect via voice chat with friends and people worldwide.
Professional gamers never compromise on their gaming gear and the most important thing that they never miss out on is a cool gaming desk. A gaming desk might not affect their leaderboards, but it is definitely about the experience of playing on it. When you play on an ergonomic gaming desk, it is a completely different pleasure and comfort. If you have already put in some money in the best gaming chair, then there could be nothing better than a cool gaming desk to complement it.
When you are out there purchasing a gaming desk, you need to consider several factors for getting the best one. Some factors include ruggedness, desk space, height adjustability, and even the RGB backlighting feature.
We have come up with a list of the best gaming desks to make it easier for you to choose the right one. No matter what your budget is, you will be able to make the right choice after going through this list.
1. Eureka Ergonomic
The Eureka Ergonomic Z1-S would definitely be the coolest gaming desk for professional gamers because of its sleek design. To know that this desk has been made especially for gaming, there is a shelf to hold controllers and other accessories, and a cupholder.
The desktop space might look minimal in this gaming desk as compared to the other ones in the market, but it could easily fit in two monitors together. This product is not only about its aesthetics, but the z-shaped legs are pretty firm and stable to hold the load. The RGB lighting comes with 8 lighting modes and 6 different colors to enhance the experience of gamers. It also comes with an extra-large mousepad for your gaming mouse and keyboard.
Eureka believes in providing a top-notch gaming experience to professional gamers with all the features at its best level. Build your own battle station with this minimalistic gaming desk.
2. Mr IRONSTONE
Mr Ironstone wouldn't look like the prettiest gaming desk, but it is definitely an effective one for the price you are getting it. The R-style legs incorporated in the desk create an exceptional sense of balance by providing a firm grip. The top of this gaming desk is quite expansive, and its simple design makes it easy to utilize the space in your room by moving it as you like.
The desk comes with a headphone hook and a cupholder for an enhanced gaming experience when you sit there for a long time. It comes with a laminated tabletop to prevent the stains from sticking to the desk and making the cleaning process pretty simple.
This is a lightweight and highly portable gaming desk with enough space to place your gaming gear like a monitor, keyboard, mouse, and others.
3. Thermaltake
Thermaltake gaming desk is not at all a cheap one, but it is definitely an excellent one that is available in the market. The desk comes with a pretty sophisticated cable management system and six control panels that are useful in adjusting four programmable level settings and various display options.
The best thing about this cool gaming desk is the RGB lighting that could be synced with the desk. You can easily shift from a standing position to a sitting position with this gaming desk by pressing a single button. You can use the iTake software for controlling the 20 customizable lighting zones on the desk. It also features 8 dynamic lighting effects.
4. RESPAWN
Respawn 1000 Gaming Desk has been innovatively designed to take up less space in your home or office. This minimalistic design comes with a cup holder to keep you hydrated all the time while you are busy gaming for long hours. The most amazing thing about its ergonomic design is that it would prevent your wrists from hanging at any awkward angles. The adjustable glides provide more control of this gaming desk.
This innovative design comes with an elevated speaker and monitor shelves to get enhanced audio and video outputs. This gaming desk is available in two different sizes, and you can adjust the heights of both these desks pretty easily as per your gaming preferences.
You can buy this cool desk at Amazon.
5. Vitesse
If you are completely into gaming, you would definitely focus on getting your hands on all the cool accessories and equipment to enhance your gaming experience. The Vitesse Gaming Desk is the perfect thing that you need to hold all your gaming accessories in one place along with the secondary peripherals. Everything remains neatly organized to keep your equipment within your reach.
The desk consists of a cupholder and a headphone hook on its opposite sides. It also comes with a durable rack that is used to hold controllers, which could be placed anywhere on the top of the desk. The most innovative thing in this gaming desk is the availability of four charging ports to get easy access to charging.
You can set up multiple monitors on this desk without worrying about the entire setup getting collapsed. The T-shaped design is not the best one for gaming desks, but it would definitely get your work done. This premium desk comes with a coated steel frame to ensure stability while you are enjoying your game.
6. Atlantic
The Atlantic Original desk has been designed especially for gamers to enhance their gaming experience. The most amazing thing is that it comes with a lot of functionalities packed on a small desk. The desk comes with a cupholder, an accessory tray that is useful to place phones, tablets, or other stuff, 2 trays for setting up dual speakers, and a cable management system.
The cable management system makes your entire setup look pretty organized and neat. The steel rod frame is sturdy and durable enough to handle your setup. You can get your hands on this cool gaming desk at a very affordable price.
Lack of desk space is the only disadvantage of this gaming desk. If you have a setup of multiple large monitors, then you can go with two options. The first one is to remove the elevated monitor stand, while the second one is to attach both the monitors with the help of a clamp.
7. Cougar Mars
The Cougar Mars gaming desk is a sturdy and durable one that takes less time to assemble completely. Once you have assembled this gaming desk with a sturdy steel frame, you can easily adjust the height as per your convenience with the three manual levels made available.
The RGB lighting effects and excellent design provide you with a completely amazing gaming experience. The carbon fiber top of the desk provides enough space to set up two 27-inch monitors with ease, along with other gaming gear on the top. The curved edges and rounded corners come in very handy as your wrists won't be hanging at awkward angles anymore.
The RGB lighting strips could be synced by connecting them with the PC's motherboard. It also helps you optimize your cable management system with the help of easy access to audio ports and USB ports.
8. AuAg
AuAg Gaming Desk has an absolutely huge surface area to set up all your gaming gear with ease. The entire desk is clocked with a 3-millimeter waterproof fabric that could also be used as a mousepad. The process of cleaning this desk is pretty simple because any liquid would slick right off the desk.
As the distance of the legs from the top increases, issues are arising related to stability. Still, you won't have to face any such problem as the AuAg gaming desk comes with adjustable feet to work even on uneven floors. You can easily fit three monitors on this desk. The aesthetics look great because of the red lines splashing on the muted black top.
You can completely focus on your gaming as there would be no clutter on the desk, even if you are gaming for long hours. The headphone hook and cupholder come in handy when you sit at the same place for a long time.
9. Eureka Electric
When it comes to Ergonomic design put together with innovation, you get the Eureka Electric Standing Gaming Desk. Everyone prefers playing at different heights, which is why Eureka came up with programmable settings to set 4 memory presets of heights. You can easily switch to your ideal height with these preset buttons.
The controllable RGB lighting creates a relaxing gaming atmosphere and provides you with an enticing experience while playing games. You can sync the lighting with different options like six single colors, shuffle RGB lights, and even strobe lighting. The desk comes with enough amount of space to fit multiple monitors, keyboards, mouse, and any other gaming gear that you can think of. It comes with a fully covered mouse pad along with a special keyboard tray to play smoothly.
For storage, you get a rack to arrange your gaming controllers, 4 USB charging ports, a cupholder, double headphone racks, and a socket holder. The large cable management grommets make it easy to arrange all the wires and make a clean gaming setup.
The structure has been built with a combination of structural engineering design and robust load-bearing. There are no compromises made with the aesthetics while building this design. The carbon steel frame support comes with a metallic coating to prevent rusting and also give out smooth finishing.
10. Large Gaming Desk
If you are into hardcore gaming and streaming, you need to have a cool gaming desk to sit for long hours. This is a perfect gaming desk by Mr IRONSTONE that has been designed especially for gamers to set up their gear. You can easily set three gaming monitors on this desk.
The desk comes with a headphone hook, a cupholder, and 3 cable management holes to arrange the wiring neatly. With its elegant and modern design, it provides you with a comfortable gaming experience. It is pretty easy to clean this desk due to the laminated surface, making it waterproof. Even if you are playing on uneven grounds, the sturdy construction will provide you with an excellent gaming experience.
11. ToughDesk 500L RGB
ToughDesk Battlestation is an L-shaped gaming desk whose height could be electrically adjusted. The digital display board could be used for viewing accurate height adjustments, and you can also set up 4 heights in the memory settings to switch between them conveniently.
The steel frame has been designed for enhanced durability and stability while gaming. Smart cable management is possible with the cable management tray system to keep your gaming space tidy and organized. The main desk comes with an RGB mousepad, while the side desk comes with a non-RGB mousepad.
You can easily configure the lighting effects and their brightness and speed adjustments by using iTake Engine software. Sync your complete ecosystem with this software. The desk is also compatible with TT RGB Plus to seamlessly coordinate the RGB color configurations of your entire gaming ecosystem.
Conclusion
If you are into serious gaming, then it is much more than just setting up cool LED lights in your place. A high-quality and cool gaming desk not only enhances your gaming experience but it would also make your place look more elegant and fun to play in. So, it's the right time to spend on gaming desks for a comfortable gaming experience.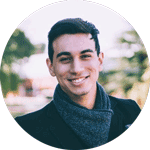 Latest posts by Nelson James
(see all)