Suunto isn't famous for much outside of GPS tracking because that's what it's good at. The Suunto Ambit3 was loved for this reason but still looked a bit clunky compared to modern designs coming from the competition like the Garmin Fenix 3.
So Suunto introduced its new Spartan range as the successor to the Ambit line. The Spartan Ultra was joined the slightly more wallet-friendly Suunto Spartan Sport, a GPS sports watch adding features like a touchscreen display and 24/7 activity tracking.
It's priced in at $549 without the additional heart rate monitor chest strap. If you do want those bpm readings, the cost rises to $599. So you're still talking Fenix 3 realms of pricing here, but it's a lot less than the $800 you'll need to get your hands on the Spartan Ultra.
With a rushed release, app support only just added at time of publishing and plenty of complaints from users of the Spartan Ultra, should Ambit fans be ready to make the upgrade?
We've been putting the Spartan Sport through its paces to find out if it's a worthy rival for Garmin and Polar's multisport watches.
Suunto Spartan Sport: Design
There's no denying the Suunto Spartan Sport looks great, compared to any watch, let alone the older generation offered by the company. Our Sport featured brushed metallic bezel, buttons and clasp, plus a punchy blue strap and a big round screen.
The strap features a coating that is super soft to the touch and makes wearing the large watch comfortable overall. Despite some reported issues of wear in the Spartan Ultra in our time with the Sport, including a tough muddy obstacle race, we didn't encounter any durability problems. Although the screen has managed to pick up a scratch as you might be able to spot in the pictures. It survived the mud race but somehow acquired that damage on a cycle-swim session.
Suunto Spartan Sport rivals
The display is a decent 320 x 300 resolution which you can appreciate when compared with the likes of the fenix 3's 218 x 218 effort. Icons are clear and text is crisp. Unfortunately there are only a few watch faces to pick from. The watch is also laggy so those lovely looking screens take a little while to scroll with noticeable delays at every touch. Also the lack of back button means you're forced to screen swipe to go back, not ideal when wet, mucky or if you don't want smear marks.
One issue we did experience was that the screen seal appears to have a slight gap and quickly filled up with muck requiring a pin to scrape it all out. Despite this, the waterproofing (up to 100m) appeared to work just fine through water and muck alike.
The watch face is large, but since it's good looking that's not going to be an issue for most. It's also rather thick but still thinner and lighter than the competition making it well equipped to function as your everyday watch as well.
Suunto Spartan Sport: Sports tracking
When it comes to multisport tracking the Spartan Sport is brimming with options. The watch covers a whopping 80 pre-set sports from running, cycling and swimming to snowboarding, cheerleading and yoga, yes you read that right. This sounds positive but is actually a negative too as these many profiles exist since you can't create your own. So if you want certain data on screen for a certain exercise, like cadence when cycling indoors say, you could be left wanting. Also you'll need to scroll through the many exercises to find the one you want – this is then pushed to the top for next time though, which does help.
On a run we were amazed at how fast GPS was acquired – one of the fastest we've tested as it was ready in seconds. When compared with a Garmin Forerunner 630 the distances were very similar and in line with that route we've measured using many different watches before. In fact the pace reading was less jumpy than on the Garmin. We also preferred the Suunto for keeping pace as it seems to average a little more smoothly, to its advantage.
Swimming with the Spartan Sport was good with plenty of metrics to check on afterwards and a sensitive rest recognition for auto laps. Heart rate using the chest strap appeared clear once checking on the Movescount site as the app isn't in depth enough. but the watch didn't display HR during the swim. It had a section for average HR which remained blank so we took off the chest strap halfway which, sure enough, was picked up in the data afterwards. If you were able to personalise screens to change HR from average to live this might fix the issue but since you can't, HR in the pool isn't too helpful.
Also, if we're nit-picking, the stroke detection indoors is limited to 25m or 50m pools only and despite this it only seems to track the next 25m or 50m after the first few strokes splitting the next based on a short stop or turn. We stopped for three seconds and started again twice and sure enough it said we'd just done another two lengths. So there's room for improvement on this very basic motion tracking.
Cycling tracking works well with a nice layout offering plenty of details, although perhaps that screen is reserved for those with better eyesight as everything ends up being a little small and cramped. When you get used to knowing where everything is, a quick glance can be enough. Speed is accurate and heart rate works well despite the chest strap forward-hunch position when on a racer. There's no sign of Strava integration unfortunately, but the Suunto community has quite a few routes on its heat maps you can check out and compare with if you want to get competitive or discover new rides.
Once you start an exercise there's no going back to cancel it or discard it. In fact you even have to rate it in order to escape that menu. Which brings us to training ratings.
At the end of each workout the watch asks you to rate the training with a face and word combo ranging from a big smile and "excellent" to a sad face with "poor". The idea here is good, allowing you to rate training so you can look back and correlate that with performance. The problem is deciding what the word and face mean – you might have a gruelling session that hurt, but your time was good or an easy session with a decent time – do they both class as the same kind of good? It's nice to have simple but sometimes oversimplification can undermine the point of the feature.
Suunto Spartan Sport: Activity tracking
When it comes to using the watch day-to-day, it's good looking enough to wear all the time – if not a little large for some. We found it slim enough to slip under most sleeves as it felt lighter and less noticeable than Garmin's fenix 3. But when it comes to tracking you're a little limited.
Scroll down from the watch face and you'll get an activity screen which shows a large ring and number that fills and goes up as your steps increase towards your daily goal. Click into this and you also get calories burned. Go down again and you get a training screen that shows the amount of time spent training and with a click offers distance covered. Below that on the final screen is a recovery display that shows the hours left until you should exercise again. It's all pretty clear and with enough basic detail to be useful without being complex – ideal for at a glance activity tracking.
This lacks further details like heart rate, sleep or the ability to change goals. Other than that it appeared to work accurately.
Suunto Spartan Sport: App and notifications
The Movescount app wasn't even available when we first got the watch. So after using the online platform with excellent features like overlaid heart rate and pace graphs, or heat maps, the app feels limited. In fact we mostly use the app as a way of connecting for notifications and use the online platform to analyse training.
The watch does find the app and phone via Bluetooth quickly at least and automatically every time – something Garmin Connect can suffer issues with in our experience.
Notification support is comprehensive and within the app you can turn on and off everything you want from missed calls, texts and Whatsapps to Skype and Calendar pop-ups. The problem here is that while the notification will pop up on the watch, it's really brief and if you don't catch it in time to tap it then it's gone.

Like a cruel joke the watch will use notifications to update you on a file being uploaded. This shows you the megabyte status as it uploads from the phone but gives you an annoying alert noise every few bytes if not already on silent. Yes, that means a constant beeping for a few minutes that you can't stop. Good luck not wanting to smash it to pieces. It's probably best to turn all tones off right away when getting this watch – vibrate does the job just fine. While this is a minor quibble it just highlights perfectly the level of checks that were done on what feels like a rushed app.
A nice little feature is the Suunto Movie (which you can see above). At the touch of an icon, it edits together your route overlaid on a virtual terrain map. This highlights interesting parts of the training like a peak heart rate or best pace point. It can be edited to six seconds, 20 seconds or a full minute, then shared. The map is slightly 3D but feels more like looking at a map from an awkward angle. It's a nice idea that could do with some work.
Suunto Spartan Sport: Battery life
Suunto says the battery on the Spartan Sport is good for a 16 hours of GPS tracked training. There are varying levels of GPS accuracy so this can be shortened to 10 hours on highest accuracy or lengthened depending on what you need.
We did a 10 minutes cycle, hour long swim and another ten minute cycle, with heart rate tracking, and the watch only used 9 percent battery.
The Spartan Sport lasted easily for a week just as a watch notifications and activity tracker. Then charging was simple as the magnetic clip slip into place on the back with ease allowing you to charge via USB to full in less than two hours.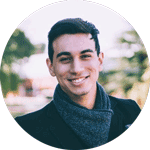 Latest posts by Nelson James
(see all)