Oculus Touch, the company's unreleased natural input controller, still doesn't have an official release date, and we're expecting a data dump of games, features, and everything else Touch-related at this year's opening keynote. While you can technically watch it live on the Oculus Twitch Channel, there's no better way to feel like you're in the future than by watching a presentation about new VR tech while in VR. Below the steaming schedule are a few ways you can go about it:
Opening Keynote
Thursday, October 6th 10am PT (your local time)
Closing Keynote with John Carmack
Friday, October 7th from 1:30pm PT (your local time)
NextVR – Immersive Video
NextVR, the immersive video creation and streaming platform, have been covering live events including NBA basketball, boxing, NASCAR, and even the Democratic Primaries—all in 3D 180-degree video.
The company has exclusively partnered with Oculus to bring both opening and closing keynotes (attention Carmack fans) to their livestreaming Gear VR 360 video app. Make sure to download the free app first and you can get the front row seat your wallet never seems to let you afford.
AltspaceVR – Social Viewing
Watching a video on one of the many virtual monitors in AltspaceVR may seem silly, but really it's no more silly than watching a giant TV with a group of people, except your new buddies are from Timbuktu, Transnistria, or Tasmania (low latency Internet speeds permitting). Because AltspaceVR supports a host of devices including Oculus Rift, HTC Vive, Gear VR, and traditional monitors, you're bound to bump into someone worth chatting to.
AltspaceVR will be hosting their own viewing party of everything you can watch through the Oculus Twitch channel, except, you know, not alone.
Bigscreen – Cosy Multitasking
Maybe you're not into the bigger social scenes like AltspaceVR, but prefer to vegetate on a virtual couch with people you know. Bigscreen lets you play your favorite games, browse the Internet, and watch anything you can watch on a standard monitor; all on a sizeable, shareable virtual monitor that lets you and all your friends see what you're watching.
Private or Public rooms are available for multiplayer, supporting 1-4 people, so you could technically have 4 different monitors in play, one with the Twitch livestream, and the other three playing Rocket League or whatever else you while away the hours with.
Bigscreen supports both Oculus Rift and HTC Vive, including each system's respective controllers, and can be found on Steam or Oculus Home.
So there you have it. You can watch alone, in a crowd, or with your trusted friends—and on almost any headset. And if you don't believe me on the benefit of watching keynote speeches in social VR spaces, I'd like to submit the following as evidence:
Oculus Rift to Hit Stores in Europe and Canada from September 20th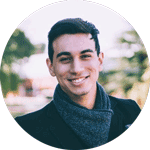 Latest posts by Nelson James
(see all)