iPhone is not only a powerful smart phone, but also a good music player. If you are a big fan of music, iTunes can meet almost all your need to enjoy music. But there are still some minority songs are not available on iTunes, or you want to save money to download some free music for your iPhone. Here are 3 my favorite ways to get free music. Share with you.
Method1. Download free music from YouTube
Music and video sharing websites like Youtube, Dailymotion, etc is a great place to discover your favorite songs and videos for free. You can download the music from YouTube to computer and then sync the songs to your iPhone. The tool I recommend is this Audio Recorder, it's not only work for video websites, you can also use it to download music from Pandora, Last.fm, Spotify, etc.
Step 1. Download and install the Audio Recorder, and then run it. Click the audio record icon on the left top to make audio recording function Ready.
Step 2. Go to YouTube and play the video that you want to download as music. The Audio Recorder will record the music automatically.
Step 3. After the music being recorded, this Audio Recorder will fix id3 tags automatically for you. And you can find your downloaded music in the "newly recorded" menu. Import the music into your iTunes library, sync them to your iPhone, that's all.
Method2. Download free music from Freegal
Freegal mobile app lets you browse and download over 7 million songs in Mp3 format through your local and subscribing library. You can download this app for free from iTunes Store. You can get free music on iPhone including songs from daily top artists, worldwide collection and retrospective collection. The best thing about this method is that it is completely legal and free.
Method3. Download free music from iTunes
Step 1. Open the iTunes app on your iPhone. You need to keep scrolling down until you see the section Free on iTunes. Tap on the option to open the interface to free music.
Step 2. You will find the option See All next to the songs. This will provide you with all the free songs that are currently available on iTunes.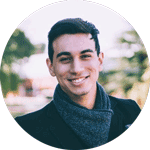 Latest posts by Nelson James
(see all)