With Apple releasing the iOS 11, many of the eager Apple fans directly took the chance to download this version in order to test the iOS 11 on their own phone. This overall seems to be a great choice given that the iOS 11 brought on tons of new features, together with the option to access the brand-new App Store, together with a completely new designed to refresh. In this article you can learn about all the new features which the new  iOS brings with itself, and you can decide which one will be the key reason why you will eventually change to the new iPhone! If you want to know how to transfer files between iOS 11 device and android phone, here is a step by step guide for you.
Manual lighting setting
A mentionable change for the available features in the new iOS 11 is a secret new ability which was hidden by Apple into the setting and back part of the system. This is the ability to change the brightness of the display in a customized way, which can come very handy in multiple situations given that several environmental circumstances can change when it is hard for the iPhone to sense the new lighting changes, or you might want to change the display lighting power by yourself for some other relevant reason. From now on, this is a possibility, where the lighting option can be simply found located in the General > Accessibility > Display Accommodations sub parts under the Settings of the app.
Handwritten emails
Another major improvement in the new iOS 11 system is the opportunity to have more personalized communication with your friends and business partner, by the introduction of the handwritten emails as a form of more personal communication channel. Because writing with official font types is not personally reaching the people, and we feel more official and less friendly with this kind of communication in general, the new features makes it available to everyone to enhance your emails, where the new function will automatically let you insert drawing and make your email and communication unique and easy to remember for everbody.
Lock screen and notification center is combined
As a new combined approach to merge the lock screen and notification center to have a united interface and easier and more universally accessible notification system under the new iOS 11 system, Apple introduced a combined interface instead of the already widely used classic separated lock screen and notification center. In this new combined interface, the lock screen will be able to show all your notifications, where all you need to do is just scroll up to see notifications from the lock screen and you have everything at hand in a very clear and clean manner, where you can straightforwardly access all your desired notifications with an even simpler movement.
Apple Pay becomes your new wallet
One of the most important and major difference compared to earlier iOS versions in the new iOS 11 is the introduction of peer-to-peer payments which are directly available in the iMessage and therefore make Apple Pay a widely and very easily accessible, new type of futuristic payment option. iMessage is therefore now on available to be used to make any purchases and bank transfers in a secured and easy to use way, where you can use the iPhone's fingerprint sensor to authenticate the payment with your fingerprint. This is further improved with suggestions about paying your friend popping up from within the keyboard, and therefore making this new feature very comprehensive an important to use.
Apple Music comes with multiple option
Are you interested in having an advanced audio experience and play music in multiple rooms through different speakers controlled under the same device? Through AirPlay 2 protocol, the new iOS 11 introduces the possibility to have multiroom audio connected together and be used even in case of third-party apps, where you can also play your playlist and even make playlists public to your friends. This improvement for the Apple music will surely make every fan very satisfied with the available music options be so much enhanced that you will listen to your music like never before.
Brand-new App Store is waiting for you
One visually very important and major difference compared to earlier iOS versions is the design of the App store itself, as Apple has put considerable effort to totally redesign it, including that the new App Store now has different separations inside the available tabs of the App Store, which are separated to Apps and Games as well as other relevant categories such as Today's featured apps, when at the same time the in-app purchases are also separated into a different category to have their own featured spot, for instance in order to present the whole new level which you are able to purchase with even more customized selection options and therefore more suitable, while you want to download something online.
Apple CarPlay protects you on the street
After the installation of the iOS 11, you are shown the new Do Not Disturb While Driving mode, which will cease all the incoming notifications popping up while you are in the car driving, to keep you securely focus on the road. Therefore it is only meant for those who are the actual drives and it is not important for you in case you are just travelling on the back seat. However, there is a feature that lets you have some special people be able to get your attention if notices are urgent, therefore this new iOS 11 feature will be very suitable and valuable to many iPhone holders.
Siri learns to suggest
In addition to the other features, the iPhone assistant Siri's interface also gets a refreshing look and new design, as well as new modes of communication, where Siri enhances male and female voice tones equally. Furthermore, Siri's ability has been improved to learn more accurate searching, as now multiple results for a search topic will help reduce the errors for the future, in addition to that Siri can process and translate multiple languages from now on from the main international ones. Therefore, Siri become very smart for this version of the iOS, and will serve a great help in almost every type of command.
AR arrives to the new iPhone and iPad
Via the new iOS 11, Apple introduce Augmented Reality to the iPhone, which enables that when you look at your iPhone screen while the camera and the AR feature is on, you'll be able to see and interact with virtual items in your real world, such as putting virtual furniture into your real living room. For this, Apple has started to develop and launch ARKit developer platform which will enable developers to integrate this feature into their new games for the coming gaming season of the year, therefore assuming that this feature will be exploited mainly for the entertainment field.
Improved FaceTime screenshots
The new IOS 11 comes with an improved FaceTime screenshot feature, where you will notice that i.e. during your FaceTiming activity you will make much cleaner screenshots during the communication. This is possible due to the new feature of capturing screenshot of your friend who you are talking to in high quality. In case you wish to try it out, all you need to do is to just press the shutter button on the bottom left of the display of your iPhone, which will trigger out that the IOS will use the other person's camera to capture a Live Photo while you are connected via FaceTime, so long as both of you are running iOS 11 on your iPhone.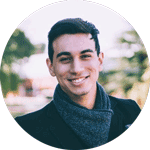 Latest posts by Nelson James
(see all)