As new computers are having more and more advanced video cards and internal architecture, the possibility has been opened for developers to create more and more realistic and powerful videogames, which immerse millions of players. As the video game community becomes more popular, many of these gamers eventually decide on that they would need to create recordings on their gameplay for many reason, including that they can show a training or guidance over different playing environments to their friends, or brag about their achievements to their gamer competitors. Luckily many tools are available which are designed to record gameplays, especially for iOS, where most of these gameplays are occurring. In this article you can learn about all the best gameplay recorders for iOS below.
Tip: This article collects game recorder for iOS device, if you want to record computer screen, you can refer to this Top 8 Computer Screen Recorder 2018
FonePaw iOS Screen Recorder
FonePaw is an additional mentionable iOS Screen Recorder that makes its way onto our list for providing a very comfortable experience when it comes to using it on your PC in order to make your PC become a professional tool that serves the role of a mirroring receiver, that is able to real-time display the events that are being done on your iPhone display. All these mirroring are able to exists via the famous Airplay function of iOS devices that serves as the basis for the tool to establish the mirroring between the beloved iPad or iPhone device and the computer of the user. Afterwards, nothing else is needed, as the application has everything built in that is needed for the mirroring as well as the recording activity.
Annotate
Annotate makes up a good reasoning for its name, as it is an application involved within the field of screen mirroring and recording, that is able to create very professional screenshots and screencasts from the ongoing activities on the smartphone that is being used. This tool utilizes the camera for real-time visual content making, and offers a great amount of enhancing functions such as the ability to use stickers on the creation to make it more attractive, together with a large range of sharing options that makes it a piece of cake to achieve instant uploading of the content to any relevant media sites. With its relatively cheap price, this tool therefore definitely worth being tried out, as it offers many mirroring benefits that someone can harness.
Reflector
Reflector can be described as a marvelous application that is able to stream any sort of generated content from the screen of an iOS devices, such as an iPad or we can also mention iPhones are sources, to the display of a more advanced monitor that is a part of a computer. In this way users can view the streamed activity on the monitor's display, that enhances the visual experience, as well as the wireless connection between the computer and the iOS devices makes a remote control option available from the computer, so everything can be operated from the computer, which makes playing games much easier than from the small screen. Furthermore, multiple devices can be simultaneously connected so viewers can have real-time and simultaneous experience from their own devices.
DrFone
DrFone is a renown iOS screen recorder that has been developed to fit various occasions when users can develop an interest for screen recording and mirroring, no matter whether the source of the activity is an iPad, or it is being done on an iPhone or even we can consider iPod for this tool. This universality which the tool offers makes it possibly to record any of the emerging activities, for example a gameplay activity that is being resulted after opening a game on the iOS device, so users can easily share their best moments with their friends after mirroring these moments to the computer. Furthermore, this can be captured for the future viewing easily via the built-in capturing option, so Dr Phone is a very worthy tool to try both for mirroring as well as recording.
X-Mirage
X-Mirage is among the most useful and professional tools that can make the Air Play function utilize, and have mirroring of the iPhone screen onto both Mac and PC computers, that is the basic but very important requirement for anybody who wish to mirror any sort of activity to the big screen and eventually do a real-time streaming of his or her content such as iOS gameplay to the screen in this manner. Furthermore, once the streaming is ongoing, there is direct possibility to include a recording function and capture everything that is happening with the inclusion of new audio from the microphone that will work as a voiceover on the newly generated video for easier understanding about anything that is happening under the recording.
Mirroring 360
Mirroring 360 is a tool that was developed by Splashtop in order to fulfill the requirements of those who wish the perceive and use their small screen iOS iPhones as well as iPad tablets in combination with harnessing the benefits of their PC computers, by having a mirroring function which helps them have a projection about their actual activity on the larger display. This tool has been therefore developed specifically to address this via providing a wireless mirroring and direct recording option that can be all reached via the built-in functions within the tool. Without any cables to connect your iOS device to your computer, you are able to have instant mirroring and up to 40 people can view the ongoing event on their own devices in addition to the larger screen at the same time.
Air Server
Whenever you are looking for a highly advanced screen recorder that is also able to do mirroring to the Mac as well as PC computers to eventually allow for easier and more efficient capturing, then you should have a look at AirServer, that is a very popular choice for these kind of recording purposes. Especially it is the group of gamers who are developing interest in this tool as it is able to offer very pleasant and smooth mirroring experience from their iOS phones and tablets, in addition to that the program runs very silently among the other ongoing background processes on the computer, so the tool doesn't interrupt any ongoing gameplay and it is easy to make any fluent gaming experience recorded by it.
Lonely Screen Recorder
LonelyScreen Recorder is a mentionable gameplay recorder alternative that is able to cast the iOS device screen, no matter whether it is an iPhone or it is an iPad, to a desired PC or Mac computer without any effort where it can directly show any real-time mirroring, where the actual ongoing activity will appear on the display without any delay and therefore it is much easier to control the ongoing events from the computer itself. This tool has a built-in function that makes it popular and easy to do screen recording with, where it allows direct capturing and saving possibility once you share your content on the computer from your handheld device.
Air Play
When it comes to recording any sort of gameplay that is happening on the iOS phone or tablet, then it is especially important to mention the Apple's own Air Play function directly that doesn't require any 3rd party tools, and which generally acts as the transitional tool between the iOS device and a computer, which can be used to mirror any sort of activity to the big screen and take charge in the operation of the iOS device remotely. This is possible to be established under a wi-fi that is able to cover both devices, and once the connection is set up, the Air Play allows the mirroring of the activity, so that appearing activity is easily able to be recorded on the computer where many recording tools are available for this purpose.
Summary
Many software tools are available nowadays that can serve as crucial tools with essential features that offer users all the benefits of mirroring the ongoing activities of their phone or tablet device smoothly to the computer and therefore capture easily the activity, such as their gameplay. Especially for games to run smoothly on iOS together with the mirroring tool, it is important to look for the most suitable tool, and therefore you must have a great attention on the solutions above to find the one that fits you the most. In either case we recommend the aforementioned Airplay tool for harnessing the benefit of mirroring and recording your gameplay from your preferred iOS device on your computer, as this tool definitely worth a try.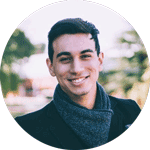 Latest posts by Nelson James
(see all)