Live streamings are in trend now a day. There are many people that are hook up in watching live streaming because there are many famous celebrities or talented streamers are involved. In some instances, we might want to record the live stream video to save it in our computer for reviewing purposes. In the article, I will present you the best tools to record your live stream video easily.
Macdvd Free Screen Recorder – Best Free Solution in Live Recording
Macdvd Free Online Screen Recorder is one of the live screen recorder you can use freely. It is highly recommended tool in doing screencastings since you can access this tool without any installation and you can use it in a single click. Unlike other tools it doesn't leave any watermarks or any time limit. It also records your system audio and mic. To use this tool, you may refer to the steps below:
Step1. Launch the recorder: First thing you need to do to use this as a live screen recorder, you need to visit the official website of Macdvd Free Screen Recorder (http://www.mac-dvd.com/free-screen-recorder.html). Once you are in the main website you may launch the application by simply clicking the start button.
Step2. Adjust and Capture: After launching the app, you may go to your target video. After that, you have to adjust your desired frame to capture your video properly. Once done you may start your recording by clicking the "rec" button.
Step3. Finish and Save: Once everything is done, you may stop the recording by clicking the blue pause button. If you wish to save the recorded file, you can click the green check button, then the recorded file will automatically be saved on your computer.
OBS Studio
OBS studio is another professional screen recorder that supports Windows, Mac and Linux operating system. It has a bit complicated interface but gives amazing result once you have mastered using it. It comes with high performance real time video with audio capturing where you can mix with other activities in your screen. It supports your web camera for better results in live streaming.  It contains a peculiar feature called Modular Duck where you can rearrange the layout of your video.
Pros
Free application
Modular Duck feature
Can mix sounds
Cons
Complicated interface
Needs a little time to master
Screenflow
If you are looking for a tool to live screen in your Mac operating system, Screenflow is highly suggested. It one of the best screen recorders in Mac where you can edit professionally. It also excels in demonstration videos because with its built-in tools where you can illustrate or point your subject easily. It has an amazing quality to record high frame-rate like games and satisfying audio recording. It is a worth to try program that users will truly love using.
Pros
One of the screen recorder with a build in video editor
Best to use in demonstration
Can be used in games
Cons
Complicated interface
Needs a little time to master
Monosnap
One of the best solution to record live show is the Monosnap. It contains many useful features like video recording, snapper and a storage software. This tool can offer audio improvements and simple editing to your videos. You may insert annotations, shapes, lines and more. It is one of the best tool in making screencastings because it supports your webcam and your system's audio. Aside from that, it has a built-in sharing tools where you can save you recorded files if you have an account in Monosnap. This is quite handy for its amazing features.
Pros
Can be used as a snapper and a storage software
Easy to install and download
Cons
Jing
Jing is another relatively easy to be used tool for free from TechSmith. Jing is similar to Icecream Screen Recorder which has an additional feature to take and edit screenshots instantly. The difference if Jing to other tools is it comes with a movable sun icon. However, this tool a time limit of five minutes per recording and doesn't support audios from your system and mic.
Pros
Comes with a handy sun icon that avoids distraction in the screen
Built in with a screenshot tool with editing feature
Cons
Can record by just up to 5 minutes only
It requires a little bit time in installation
Internet is required when viewing recorded files
Icecream Screen Recorder
Icecream Screen Recorder is one of the few screen recorders where you can not only record your screen activity but also has an additional feature to take and edit screenshots instantly in your desktop screen. It also offers a unique attribute where you can add annotations when recording a video which is very handy in doing live streamings.
Pros
It has a simplified interface
Can save videos to various formats like MP4, WebM, MOV and MP4
Cons
Can screen record by up to 10 minutes only
Screencast O Matic
One of the few useful web-based screen recorder which is trusted by many users to create and share screen recordings. Screencast O Matic allows the user to produce high quality videos but it is limited to web pages and simple screen activity. This tool will be a bit laggy when used to record gameplays.
Pros
Can save your video into Mp4, AVI and FLV
Can automatically upload your video to Youtube and Vimeo
Cons
This tool doesn't contain any video editing tools
You can only record for a maximum of 15 minutes
Cam Studio
Cam studio is one of the famous professional screen recorder with a build-in SWF Producer. SFW Producer is use to turn AVI (Audio Video Interleaved) format into lean, mean, bandwidth-friendly Streaming Flash videos (SWFs). This tool is also known because it allows the user to produce a video with a clickable links to direct the viewers easily in some demonstration videos. It is also a wonderful tool to record live stream since it records the audio of your computer.
Pros
Contains a built in SWF Producer
Can produce a video with clickable links
Cons
Output file size is large
Cost more CPU resource
Summary
Though there are numerous paid and free alternatives to CamStudio, the above 3 one are the best after research and comparison. All of them have some unique features that CamStudio doesn't offer. Among the three, Macdvd Online Screen Recorder is most advisable as it's more comprehensive and practical.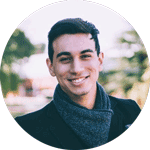 Latest posts by Nelson James
(see all)