Freemake Video Converter (www.freemake.com/free_video_converter/) is the most famous product of Freemake.com. The software was released in July 2010 and since then has become incredibly popular among users due to it numerous option and simplicity of use. Nominated as Best Video Converter by the leading tech magazines like PC World, PC Advisor, PC Pro, Chip, and PC Plus, Freemake Video Converter is a right choice for those don't want to deal with incomprehensible settings.
Now let's examine in detail what features you can benefit from.
The first step to follow is to download the software. Please download Freemake Video Converter from the official website only. Software archives and blogs might add ads in the installer which may harm your PC. Freemake programs are compatible with Windows Vista, Win 7 and 8, and Windows 10. Windows XP and any version of Windows Server are not supported.
Freemake website provides two types of installation files. An online installer will be perfect for those who have a fast Internet connection. If you are not among them or simply want to install the software on a PC without the Internet, go for a full offline installer.  It can be found at the bottom of the Downloads section.
When the installer is downloaded, double-click to start the installation process. Freemake Video Converter doesn't have any ads or 3d party software offers. Thus you may be sure that nothing else will be installed on your machine. One thing to pay attention to here is that if you choose a full installation, Freemake will become a default media utility for your audio and video files. Unless you want it, choose a custom installation and decline the offer to associate Freemake with your media files.
As soon as the installation is finished, run Freemake Video Converter. You'll see a plain and colorful interface with blue and green buttons at the top and the bottom of the tool. The top buttons serve to add media files into the software: audio, video, DVD, and online videos respectively. Freemake Video Converter support over 500 media extensions for input. The bottom buttons are output formats you can choose for your file. Here you can find AVI, MP4, MPEG, DVD, MKV, and even MP3. Besides that, there are available such choices as to Apple, to Android, to Sony, to Xbox and some more. Each of this option contains a set of ready presets to fit a particular device. For example, if you need to convert a video for iPad, simply drag-n-drop it into Freemake or add using "+Video" button. Then select to Apple, click on the drop-down menu and choose your iPad version. Now you should only click Convert to start the conversion process and transform your videos for playback on iPad.
Although Freemake developers constantly update their software, they might not be in time with the presets for the recent devices. In this case, you can create a custom preset to fit perfectly your gadget. To do it, choose the desired output format, then open the drop-down menu and select Add a custom preset option. There will open a new window where you'll be able to change audio and video codec, bitrate, frame size, and frame rate. Here you can also crop&zoom the video and make some other adjustments. When you are done with the settings, save the preset for future use. Then convert your video to get it with the new settings.
If necessary, you can add subtitles to your video. For example, if you have a movie in a foreign language. Just go to a website with subtitles and download the corresponding file. Freemake Video Converter supports subtitles in SRT, ASS, and SSA formats.
Whenever you need to perform simple video editing, you can benefit from cut, rotate, and join options. To cut or rotate a video, click the scissors button to the right of a video. There will open a built-in Freemake video editor.
To remove a part of the movie, set the beginning and the end of a part with the lateral scissors button and then use the central one to cut the video. To rotate the video 90 or 180 degrees, click the round arrow sign button one time or two times respectively. When your changes are completed, click OK to save them.
If you need to join several videos into one file, add them into the software and enable the Join option in top right corner Freemake Video Converter. Don't forget to convert video to create a new video with your edits.
Apart from the files on the desktop, Freemake Video Converter can rip and burn DVD movies. Keep in mind that you can rip non-protected DVDs only. You need to add a VIDEO_TS folder from your disc manually or via the +DVD button. Then choose an output format and rip a DVD. To burn your movies to a DVD, choose to DVD option. Select a menu for your future disc. If you want, you can add a custom image to a DVD menu background. Then insert a blank disc and burn your movies by clicking the Burn button. You can burn up to 40 hours of video onto one DVD.
Besides that, Freemake lets rip and burn Blue-ray discs. However, the menu options are not that numerous.
Among other interesting options of Freemake Video Converter is online video conversion. Using the Paste URL button, you can add a YouTube link and save it for your gadget, on a PC or DVD/Blue-ray disc.
An unexpected feature of Freemake Video Converter is a built-in slideshow maker. Whenever you need to create a simple presentation with photos and an audio track, Freemake is right what you need.
Just add all the pics you want to have in a presentation into Freemake. Then select an audio track and transition time. Please note that only one music track can be added. Besides that, Freemake doesn't have an option to sync music with pictures. So you should have enough of pics to fill the entire song. Alternatively, you can use a special program to cut the music track.
Then select a video format that you'd like to save your presentation to. It can be MP4 for a portable gadget, WMV to insert into PowerPoint, a DVD/Blu-ray disc, or you can upload your photo presentation right to your YouTube channel. Before doing that, make sure your audio track doesn't violate the copyright law. To be on the safe side, you'd better search for royalty-free songs online. There are many websites with the free music for any liking.
Freemake Video Converter gives you two options to upload your presentation or video online: to YouTube and to HTML5.
With the 1st one, you will upload your videos to your YouTube channel right from Freemake. Please note that you will need to insert your login data into the tool and have a channel on YouTube.
The 2nd option is perfect for webmasters. If you have a blog or a website, Freemake Video Converter will create a ready HTML5 code to embed onto a webpage. The tool will provide an output video in 3 formats (MP4, OGG, WebM). Thus any user will be able to watch it no matter what browser they use.
To cut a long story short, Freemake Video Converter is a must-have utility for those who need a simple video editor and a converter with multiple output formats. Give it a try, and you'll find even more great options.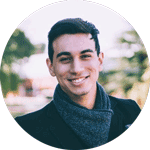 Latest posts by Nelson James
(see all)