Can I upgrade my jailbroken iPhone to iOS 10?
Every iPhone user would be happy to upgrade his or her device to a better and latest iOS. They will associate it with better performance and many other good features. They are always eager to get the updates of these latest iOS so that they can also upgrade their jailbroken iPhones. Many times, this process leads to loss of data. It then necessitates the respective user to look for a way of keeping and recovering this data. Nevertheless, you can upgrade a jailbroken iPhone to iOS 10. You need to download a suitable app like Pangu jailbreak app. With such an app, you only require following the guidelines and you will successfully upgrade your jailbroken iPhone device to iOS 10.
Part 1. How to Upgrade Jailbroken iPhone to iOS 10
Part 2. How to Make a Backup Before Upgrading Jailbroken iPhone to iOS 10
Part 3. How to Recover Data from Jailbroken Devices after iOS 10 Update
Part 1. How to Upgrade Jailbroken iPhone to iOS 10
To get this upgrade, you are required to download a suitable app. You can get such software on the internet. Using Pangu jailbreak app, you can Upgrade Jailbroken iPhone to iOS 10 as outlined below.
1. On your iPhone, launch Safari web browser with iOS 10 firmware running.
2. Using the URL code to download pangu.org , open the website. When you tap on this, a web page which is designed specifically for Pangu iOS 10 app will open.
3. When the page has loaded, get to the bottom of your iPhone and click on the "up" arrow.
4. A screen appears in which you need to choose Add to Home Screen. Just tap it in order to proceed.
5. In the screen that follows, you are required to rename the icon of the app. Rename it as Pangu and then click on add.
6. The Pangu app icon is now installed on iOS 10 firmware. To get the latest updates of Pangu iOS 10 jailbreaks, you need to tap on this icon.
Part 2. How to Make a Backup Before Upgrading Jailbroken iPhone to iOS 10
#1. How to Backup Jailbroken iPhone to iTunes Before Upgrading to iOS 10
iTunes is capable of extracting settings, messages, saved games, documents, camera roll, Home screen and app organization among others. iTunes will take a backup of your device if you have sync with the iTunes, which is disabled when the iCloud backup is on. You need to ensure that you are connected to the computer which has iTunes. You can use a USB cable.
1. Ensure you have turned off iCloud. You can do this by going to settings. Select iCloud then "Storage & Backup" and turn off the iCloud.
2. Make a connection between your iPhone and the computer and launch iTunes.
3. Under devices select your device. Right click on this device and select the "Back Up Now" button.
4. This tool will begin the backup process. You will be able to view the progress at the top of this app.
Additionally, if you want to ensure more security for your data, you can select "Encrypt iPhone Backup" option.
#2. Backup Data to iCloud Before Upgrading Jailbroken iPhone to iOS 10
It is really a good idea to consider backing up your iPhone by using iCloud. In an event where you have lost your data, either due to restoration or any other problem that result in loss of data, you can easily retrieve as long as you have an internet connection. The prerequisite is that you have to ensure your device has enabled iCloud backup. The following steps show how you can extract data from your iPhone by using iCloud backup.
1. Go to settings, select Settings then iCloud. Tap the "Backup" located at the bottom of the iPhone screen, while doing these, you ensure that your iCloud Backup has already turned on.
2. At the bottom of your iPhone screen, tap on "Back up now". iCloud will successfully backup your data within a very short time.
You always have to ensure that your battery has enough power while the backup process is in progress. If you are doing this for the first time, it will take some time but the follow will be faster. It will only upload the changes.
#3. Backup Jailbroken iPhone to Mac Before Upgrading to iOS 10
With this program, you are able to save copies of files from your iPhone to the computer hard drive. This program supports many types of files ranging from media, messages, calendar, contacts and much more.
The steps followed when using iPhone Data Recovery for Mac to back up files from jailbroken iPhone is outlined as follows:
Free Download Free Download
1. On the computer, locate the app's icon and click on it to launch the program.
2. You then select the right mode. The screen will prompt you to connect your iPhone. When it is connected, this program will detect your device automatically and offer you the option "Recover from iOS Device" for scanning it. To begin scanning your device for files, locate the "start" button and click.


3. The scanning process will begin and when it is done, the results are displayed in the preview window. In order to make navigation through files easier, they are organized based on file types. You can either extract all files or just of your choice.
4. When the file selection is complete, click on "Recover" button to make the process complete. What is left is that you wait for the program to finish extracting files from your iPhone to the computer.

Part 3. How to Recover Data from Jailbroken Devices after iOS 10 Update
When you jailbreak your device, you are subject to data loss. Everyone would like to retrieve those important data lost after the jailbreak. With iPhone Data Recovery, you can fetch back your data safely and with ease. This is a very effective tool and it is worth using it.
It is very powerful as it can retrieve up to 19 different data files.
With this software, you can use three different modes to retrieve lost data. They are retrieving directly from the iOS device, iCloud backup and lastly iTunes backup.
iPhone Data Recovery is a fast and safe tool. Within a short time, scanning and retrieval is complete.
This app allows you to preview your lost data before you retrieve. This will allow you to select those data you would like to restore. It would free your phone from the unnecessary occupation of space.
With iPhone Data Recovery software, you can repair an operating system of a stuck iPhone. The "Fix iOS to normal" feature makes this possible.
This application supports a large range of iOS devices from iPhones, iPad, and iPod.
It can retrieve the irrespective data of the cause of the disappearance. It could be accidental deletion, poor software upgrade, failure in jailbreak among others.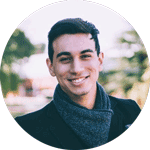 Latest posts by Nelson James
(see all)