Apple released iOS4 a few days ago; it's available to download for iPhone 3GS/3G and iPod touch. It's totally free. And this step by step guide will include two parts to teach you how to update your iPhone or iPod to the iOS4. The part two will show you how to downgrade back to iOS3 if you need.
You may have question about what's the benefit of the iOS4 to encourage you to update your iPhone or iPod touch, here are the points
One of the biggest annoyances with iPhone is its inability to multitask with apps. You can pause the game and send an email or browse internet. And Apple promise the iOS4 will not drain the battery or slow the performance, that's awesome.
iOS4 makes creating an iPod playlist on your iPhone much easier. Much better than iTunes.
iOS4 allows users to group apps into folders to organize them by category, color or however you want. All games or Apps can be in one folder, all travel related apps in another. For the user with a lot of app collections, this is a cool feature.
In iOS4, users can monitor multiple email addresses from the same interface. Emails are also threaded instead of individual, much like Gmail's interface.
iOS4 upgrades the iPhone's camera to recognize faces, focus videos and zoom in up to 5x's.
Apps can be gifted to friends and family.
Wireless Bluetooth keyboards can now be used.
Apple allows us to change the wallpaper on the Home screen.
Part1. How to update iPhone or iPod touch
If you love the features, now let's show you the steps to undated your iPod or iPhone to the iOS4. This steps work for both Windows and Mac user.
Step 1. In order to upgrade your iPhone or iPod, you must have the latest version of iTunes (Version 9.2). You can download it from Apple website or click iTunes Help and then Check for Updates.
Step 2. Connect your iPhone to computer, iTunes will automatically detect it. Then click the phone's name from the iTunes Devices menu to the left. Then you will see the update version is available.
Step 3. Click Update, A warning message then appears stating iTunes will backup all iPhone information and then perform an update that could take an hour or more. Click update.
Step 4. Another menu will appear displaying the attributes of iOS 4. Click Next and Agree. And then iTunes will download the iOS4 install file. It took me about 30 minutes on an 8MBPS cable connection. And then iTunes will sync the iOS4 file to your iPhone and install it automatically. Done.
Part 2. How to downgrade iPhone iOS back to old iOS
Some iPhone 3GS/3G user complaint the iOS4 slowed their devices to a crawl. If this problem happen to you. This tutorial can guide you downgrade the iPhone back to iOS3. The steps are similar on both Windows OS and Mac OS.
Step 1. Get the iOS 3.1.3 install file and RecBoot. If you have backup your iPhone OS file before update. There should be a copy of the iOS3 file on your computer hard drive. Check this folder.
For windows user:
C:\Documents and Settings\[username]\Application Data\Apple Computer\iTunes\iPhone Software Updates
For Mac user:
~/Library/iTunes/iPhone Software Updates
If you see a file inside this folder corresponding to iPhone1,1_3.1.3_7E18_Restore.ipsw or iPhone1,2_3.1.3_7E18_Restore.ipsw, those are likely the restore images you need. If you can't find that, you can go to iClarified to download it. Here is the download link:
http://www.iclarified.com/entry/index.php?enid=750
Step 2. You need to put your iPhone into Device Firmware Update (or DFU) mode to downgrade back to iOS3. Plug in your iPhone. Power it down by holding the sleep/lock button and sliding to power off. Once it's powered down, press and hold both the sleep/lock button and the home button for ten seconds. After ten seconds, release the power button but continue holding down the home button.
Step 3. It's time to downgrade iPhone back to iOS 3. Dismiss the iTunes alert that told you you're in recovery mode, make sure you've clicked the iPhone under the Devices sidebar in iTunes, then hold Shift and click the Restore button (if you're on OS X, Alt/Opt+Click). iTunes will pop up a window prompting you to choose a file. You want to navigate to the 3.1.3 OS you located or downloaded above. Select that file, and iTunes will start the OS restore process. Expect this to take around 10 minutes or so.
When it's finished, you'll likely receive an error message like the one above (error 1015) and your iPhone will boot up with a "Connect to iTunes" screen. This is where the utility you downloaded above, RecBoot, comes in handy. Open RecBoot, and click Exit Recovery Mode. In a few seconds, RecBoot should kick you out of plug-me-into-iTunes recovery mode and you'll boot right into your freshly downgraded 3.1.3. That's all.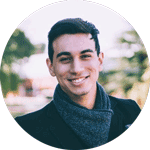 Latest posts by Nelson James
(see all)