"I have got the new Galaxy S4 8G version and I am taking photos and downloading applications but it does not have very much space on it. So I got a SD card for it and I am trying figure out how to move apps, photos, music and videos to the SD card?"
Ask by – Peter Bishok
If this problem happen to you, here is a step by step guide will show you how to transfer photos and apps from phone internal storage to SD card. Easy to follow, even you are not computer savvy can handle it.
I will take my Android phone galaxy S4 as example in this guide, the operation steps are the same for other Android devices. This tutorial will include two parts as follow:
Part1. How to transfer photos from Phone internal storage to SD card
Part2. How to transfer apps Phone internal storage to SD card
Transfer photo is different from transferring app, So I have to separate the guide into two parts, refer to the guide according to your need. Now, let's start the guide.
Part1. How to transfer photos from Phone internal storage to SD card
Step 1. Locate the photos on your Phone internal storage. By default, the photos will be saved in this folder:
My Files > All Files > Device Storage > Pictures/DCIM/Music/Movies/etc
Here are specify steps to find your photos. Go to the phone main screen and then open Applications by tapping the Apps icon.
Step 2. Scroll through the Apps until you see "My Files". And then tap on "My Files"
Step 3. Tap "All Files", and then select "Device storage". You will also see the "SD Memory card" as long as your phone recognize the SD card well, if not, you may need to check the SD card to make sure it work properly.
Step 4. Once you enter the "Device Storage". You will see a list of all files on your phone Internal Memory. Here is some information about the folders.
Pictures folder– which often contains the Screenshots taken on your phone, and may contain the phones Photo note folder.
DCIM folder – this is the default storage location for photos and videos taken with the camera of an Android device, this is the best place to start when transferring Photos from an Android phone Internal Memory to SD card.
Music folder – often contains music downloaded to your phone. Note: if you download music through a third party application then the music might be stored in a different folder other than the Music folder.
Movies folder – as the name suggests this is a good place to look for movies that you may have added to your phone.
Step 5. Since this guide is mainly about transfer photos from Internal Memory to SD card, I will take photos as sample, transfer music and movies are the same. Tap on the "DCIM" folder, and then the "Camera" folder. You will find all the photos taken by the camera as follow screenshot.
Step 6. Select the photos you want to transfer. You can transfer only certain photos or the whole photos as you like. To select all the photos tap on the Menu key on the bottom left hand corner of phone, and when presented with some choices tap on the Select all option.
Step 7. Once all the photos are selected tap on the "Additional Settings" icon in the upper right hand corner of the display. Then press the "Copy" option.
Step 8. Once you tap on Copy the phone will want to know where you want to copy those photos to, so tap SD memory card. Your memory card will most likely have a DCIM folder already. If your phone doesn't have a DCIM folder then tap Create folder and make one.
Note: If you had to manually create a DCIM folder in step 8 then you will also need to manually create a Camera folder (within that DCIM folder) on this step as well.
Step 9. Tap "Paste here" which is located in the upper right hand corner of the screen. And you photos will be transferred automatically. Done.
Part2. How to transfer apps Phone internal storage to SD card
Step 1. Navigate to Settings on the phone. You can find the settings menu in the app drawer.
Step 2. Tap "Application Manager".
Step 3. Select an app you want to move to the SD card. And then tap the "Move to SD Card" button.
Note: If you don't see the Move to SD Card button, it means the App cannot be moved. Most preloaded Apps cannot be moved to external SD card. If you stick to doing the transferring, you may need to root your phone first, then you can use App2SD to transfer the Apps. Done.
Tips: For the Android user who delete the photos, videos, contacts or document by accident, here is the best Android Data Recovery for you.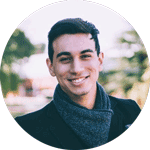 Latest posts by Nelson James
(see all)