More and more website using stream video, and there must be some funny video clips or cool movies you want to download for further editing, burn to DVD to play on TV, upload to your facebook, etc. And this step by step guide will show you how to record the stream videos and download online videos for free, it works for almost all stream video websites likes Hulu, CBS, YouTube, NBC, Metacafe, Vimeo, ABC, Google, etc. This tutorial is easy to follow, even you are computer newbie can handle with it.
The tool you need is StreamTransport, it's totally free and safe. Of course, if you do like this program, you can donate to it. StreamTransport is a small application that's a mix between a recorder and web browser. The program supports sites using the following protocols: HTTP, RTMPT, RTMP, RTMPE and RTMPTE. Now let's start the guide.
Step1. Download and install StreamTransport, here is the download link. I have scaned it with Norton, it's safe without any virus and spyware.
Step2. Lunch StreamTransport, at the top of the screen is an address bar similar to what you would see in Internet Explorer or Firefox. This is where you enter the URL of the site you want to record from. You enter the URL of the video itself or browse for videos through StreamTransport.
Step3. Once you've entered an address, press Start at the end of the address bar to open the webpage and start searching for possible videos to download. You can also press Hulu to immediately go to Hulu's homepage to find your favorite television shows and clips.
Step4. When you find a video you want to record, click the video to start playing it. Once the playing start, StreamTransport will automatically recognize the URL address and return the video download link.
Take hulu as example. After you find a hulu video you want to record and start playing it. You will see links start to appear in the bottom pane of StreamTransport.
And then press Download to start downloading the chosen link.
You can also Press Show Tasks to view your download progress. That's all, it couldn't be easier to record online video like that.
More Tips for the recorded videos
Tip1. The recorded videos are in FLV format, if you want to put them on your portable devices such as iPhone, iPod, iPad, Zune, PSP, etc. You need to convert the FLV video to MP4 video at first. And here is a step by step guide regarding how to convert FLV video to MP4 video.
Tip2. Since Windows Movie Maker supports WMV video, in order to edit the recorded flv video through Windows Movie Maker. You need convert the recorded video. And this tutorial will show you how to convert and import flv video into Windows Movie Maker.
Tip3. For some cool recorded Movie or TV shows, you will want to burn them to DVD to enjoy on larger TV screen. And DVD format is VOB. It contains two folders Video_TS and Audio_TS, you can follow this tutorial to convert FLV to VOB and burn the FLV video to DVD.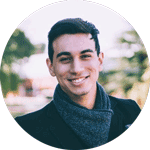 Latest posts by Nelson James
(see all)