This is a step by step guide to show you how to record your computer screen on windows 10. With this guide, you will be easily to make a software how-to tutorial or a game play record. This instruction is easy to follow, even you are computer challenger can handle it.
This tutorial is mainly for Windows 10 user, and the software you need is Windows 10 Screen Recorder. It comes with your windows 10 system. The screen recorder is not easy to find. it's a hidden feature in the windows 10 gamebar as follow
Now, let's start to use Screen Recorder to record computer screen.
Step1. Press "Windows logo key + G" to open the gamebar.
Note 1. Gamebar shows up only when there are applications already opened in the background. It won't open on desktop or while switching between the apps. The application should be the target application of which the recording would be made. The application can be a game or any other application like Mozilla's Firefox.
Note 2. When the gamebar is being opened up the first time on a new app, it pops out a message asking you to confirm whether the target application is a game or not. Check on the option "Yes it's a game."
Step2. Click on the 'Red Dot' icon to run the screen record
The recorded videos are stored in this path " This PC > Videos > Captures " by default.
Note1: You can click the "Camera" icon to take a screenshot of your computer as well. The screenshots save in the same path as recorder videos.
Tips:
*When you're playing a game on your PC, here are shortcuts you can use to record clips and screenshots.
Windows logo key + G: Open Game bar
Windows logo key + Alt + G: Record the last 30 seconds (you can change the amount of time recorded in Game bar Settings)
Windows logo key + Alt + R:Start/stop recording
Windows logo key + Alt + Print Screen:Take a screenshot of your game
Windows logo key + Alt + T: Show/hide recording timer
You also have the option to add your own shortcuts. To do that, open the Xbox app and go to Settings Game DVRKeyboard shortcuts.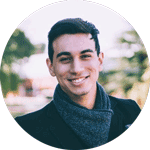 Latest posts by Nelson James
(see all)