Windows Media player is the most popular video player build-in all windows system, it's free and easy-to-use. Unfortunately, windows media player supports only certain kinds of files because it only ships with certain video and audio codes, not works for camera mp4 or mov video, YouTube downloaded flv video, blu-ray ripped mkv video, etc. But with some extra codes installed, Windows Media Player can be more powerful to supports almost all video formats. And this step by step guide will teach you how to install the right code to enable windows media player plays mp4, mov, mkv, flv, ts, HD video.
If you want to know how to convert windows media player video to any other video, you can refer to this guide of how to convert video;
If you want to know how to burn windows media player video to DVD to play on TV and DVD player, you can follow this step by step guide;
Codecs are nothing more than interpreters that tell Windows Media Player how to play a file. This is like how a web browser interprets the information from a website so it knows how to display it on your monitor. By default, Windows Media Player does not ship with an MP4 codec. According to the Windows Media Player Help file, it does ship with the most common codecs including Windows Media Audio, Windows Media Video, and MP3. Unlike MP3s that are audio files only, MP4s can contain audio, video, text, and images. Consequently, it is the likely replacement for MP3s in the future.
The most popular code for windows media player is K-lite code pack, you can download it from codecguide.com for free. This pack is available in five varieties and your choices depend on whether you are running the 32-bit or 64-bit version of Windows 7.
Basic – As its name suggests, the Basic package contains the codecs needed to play the most popular file formats in Windows Media Player. This one contains the necessary MP4 codec you are looking for. For a minimal installation, the Basic package is for you.
Standard – The Standard package contains everything included in the Basic package plus a number of other useful codecs including the MPEG-2 codec for DVDs. It also contains FLAC and WavPack audio codecs.
Full – The Full package contains everything in the Standard package plus the more popular ACM and VFE codecs. It also includes some tools such as GraphStudio.
Mega – The king of audio codec packages, the Mega contains everything included in the Full package plus additional ACM and VFW codecs and additional DirectShow filters. It you want everything and the kitchen sink, the Mega K-Lite Codec Pack is for you.
64-bit – Even though Windows Media Player is a 32-bit application, you still need the 64-bit K-Lite download in addition to a 32-bit package listed above. As the website explains, this is because Windows Media Center and Windows Explorer are 64-bit applications. Installing the 64-bit K-Lite Codec Pack ensures maximum compatibility with all of your PC's software.

When you select a file to download from Codec Guide, you will be offered a number of downloads and locations. Be sure to choose the file on top of the list to get the latest codecs. Which mirror site to choose for downloading is irrelevant because they all lead to the same file. If one is slow or not working, just try another.
When you finish the download, double click the code to run the installation. Just follow the steps to finish it. And then the code will be installed In windows media player automatically. Now, you can use windows media player to play almost all video formats including AVI, MP4, MPEG, WMV, MOV, TS, MOD, MKV, FLV, M2TS video, etc.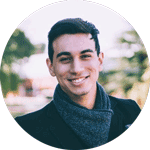 Latest posts by Nelson James
(see all)