After weeks of hard work and research, Absinthe released its Jailbreak App for All iOS devices with iOS 5.1. If you want to jailbreak your iPhone 4s/4, the new iPad or iPod touch for more free games and cool apps. Please follow this step by step tutorial. It's easy to understand, even you are computer newbie can handle with it. If you don't know what's the benefit of jailbreak. Please refer to the this article.
The jailbreak Apps supports iOS devices as follow
iPhone 4S
iPhone 4
iPhone 3GS
iPad (3rd gen)
iPad 2
iPad 1
iPod touch 3G
iPod touch 4G
Apple TV 2G
This tutorial works for both PC and Mac, the operation steps are almost the same, so we took Windows as example in the guide. Before jailbreak your iDevice, it's a good idea to use iTunes to make a backup. This is useful when you want to undo the jailbreak. Now, let's start the guide.
Download Absinthe 2.0 for Windows, here is the free download link. Double click to extract it, if you are using windows 7 or windows vista, you have to right click on the absinthe-win-2.0.exe icon and to Run it as Administrator. Once you do this, a new folder will be created on your desktop called absinthe-win-2.0 with all the necessary files.
Open the absinthe-win-2.0 folder, find the absinthe.exe icon, and right click on it and select Run as Administrator.
Plug in your iOS devices that you want to jailbreak to the computer, and verify that Absinthe recognizes the correct name of your iOS device.

Click the jailbreak button on Absinthe, and let it run. Absinthe will start the jailbreak process automatically. And you will see the jailbreak progress bar. Eventually your iOS device will appear as if it's performing a restore, this is normal.
Once the iOS device has completed the "restore", Cydia will be automatically installed on your device, and you will find that Cydia icon on your Home screen.
You can close Absinthe and disconnect your device. when Absinthe reports that the process is complete.
Run Cydia and let it configure itself for the first time. Now, your device with iOS 5.1.1 is jailbroken, and you can enjoy more free games and cool apps.
That's all. It couldn't be easier to jailbreak iPhone 4s like that! Because Absinthe is untethered, you are free to reboot at any time without being attached to a computer. If you want to undo the jailbreak, you can use iTunes to restore your iOS device with the backup you make. Enjoy my guide.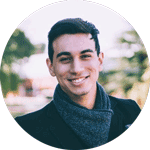 Latest posts by Nelson James
(see all)