The iPhone 2.2.1 OS has been jailbroken via PwnageTool 2.2.5 and QuickPWN 2.2! And, with the release of the iPhone 3G unlocking software, dubbed yellowsn0w, The iPhone 3G can now be unlocked to work with any GSM network in the world. In order to use yellowsn0w, you first have to upgrade to the 02.28.00 baseband (2.2 Firmware). If you attempt to run yellowsn0w on anything but this baseband, the app will silently quit once it detects the wrong version to avoid any damage. You'll also need to jailbreak your device with QuickPWN or the PwnageTool. Lastly, once you have everything setup, you can use Cydia or Installer (from one of the repositories below) to install yellowsn0w, and you're off to the races!
Cydia: http://apt9.yellowsn0w.com/
Installer: http://i.yellowsn0w.com/
To read more about the yellowsn0w unlock go ahead and visit the iPhone Dev Team Blog.
The iPhone 2.21 OS had gone live mere days before the venerable and always reliable iPhone Dev Team released their iPhone 2.2.1 OS jailbreak solution. The Pwnage Tool jailbreak utility, which has been at the forefront of the iPhone jailbreak scene since its release, is now compatible with the iPhone 2.2.1 OS.
That means Joe iPhoneUser can now update their iPhone or iPhone 3G with a jailbroken version of the new iPhone OS. The iPhone's baseband firmware lies at the heart of the battle for a viable iPhone 3G software unlock solution. The iPhone Dev Team is working hard to discover an iPhone 3G soft-unlock solution, but be warned – you must update to iPhone 2.2.1 OS using PwnageTool if you ever plan to unlock your iPhone 3G. Of course, if you have and original iPhone, or have a Windows machine, you can easily jailbreak iPhone 2.2 OS using QuickPWN.
iPhone 2.2.1 OS has been released and the iPhone Dev Team has countered with a new PwnageTool release. PwnageTool 2.2.5 is now officially available to jailbreak any iPhone or iPhone 3G. Even better, PwnageTool 2.2.5 preserves the 02.28.00 baseband firmware that is required for "yellowsn0w" to work. You MUST update to iPhone 2.2.1 OS using PwnageTool if you ever hope to unlock your iPhone 3G.
If you want to put DVD movie and video on iPhone, you can refer to this step by step DVD Video to iPhone guide.
Now, let's start the guide about jailbreaking iPhone and iPhone 3G.
Download the iPhone 2.2 OS firmware through iTunes
Connect your iPhone to your computer
Check for updates to your iPhone
Download the latest iPhone firmware ONLY – DO NOT INSTALL it!
Download PwnageTool 2.2
Fire up Pwnage Tool 2.2.5
Select "Expert Mode"
Select your iPhone version (iPhone 3G or iPhone)
Click "Next"
Allow Pwnage Tool 2.2.5 to find the iPhone 2.2 OS firmware that you downloaded via iTunes
Select the iPhone 2.2.1 OS firmware

iPhone firmware filename – iPhone1,1_2.2.1_5H11_Restore
iPhone 3G firmware filename – iPhone1,2_2.2.1_5H11_Restore

Click "Next"
Select the "General" category
Click "Next"
General Settings:

If you have a legitimate iPhone contract with your carrier (for instance, and iPhone contract with AT&T (NYSE: T)), you will need to uncheck the box next to "Activate"
If you don't have a legitimate iPhone contract with your carrier, you will need to ensure that the box next to "Activate" is checked – this will "Hacktivate" your iPhone or iPhone 3G for use on an official iPhone-carrier's network (note, this is not the same as unlocking the handset for use with un-sanctioned GSM networks)
Change Root Partition size to 1000MB

Click "Next" (Keep clicking "Next" until you get back to the "Build" screen)
Select "Build"
Click "Next"
Save the custom restore file to your desktop

The iPhone file should be named – iPhone1,1_2.2.1_5H11_Restore.ipsw
The iPhone 3G should be named – iPhone1,1_2.2.1_5H11_Custom_Restore.ipsw

Wait for PwnageTool 2.2.5 to build your custom iPhone 2.2 OS firmware file
When asked if the iPhone has been Pwned before, choose the appropriate option

iPhone 3G:
iPhone (never Pwned – No pineapple logo):
iPhone (previously Pwned – Has pineapple logo):

Connect your iPhone
Follow directions to enter "Restore Mode" – (If you're already running a "Pwned" iPhone, just skip ahead to the iTunes restore sequence)

Hint: Press the "Power" button slightly before pressing the "Home" button. Remember, press "Power" just a tick before pressing "Home"


If you followed the directions correctly, you will be rewarded with a blue window exclaiming your success – this is a good thing
You will see "I Can Haz Success"
Fire up iTunes

You will be told your iPhone needs to be restored

Option+Click Restore (VERY IMPORTANT) – iTunes restore sequence

Make sure you hold down the "Option" key on the keyboard while clicking on "Restore"

Choose the "iPhone1,1_2.2.1_5H11_Custom_Restore.ipsw" from your desktop
Wait
Wait some more
After some more waiting, you will be told that your iPhone that your iPhone has been restored
Disconnect iPhone AFTER iTunes recognizes it
Restore backup of iPhone data
Start enjoying your jailbroken iPhone or iPhone 3G running iPhone 2.2 OS!
(Hit the below link to unlock your newly jailbroken iPhone 3G)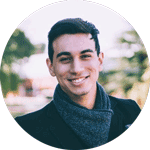 Latest posts by Nelson James
(see all)