When you go to amusement park, in some funny games, the Park staff will take all kinds of great photos and then let you buy the DVD of all the photos. It would be a good idea to copy the photos from DVD to facebook to share the fun with your friends. And here is a step by step guide will show you how to do that with two simple steps.
Step1. Insert your Photo DVD disk into your computer's DVD drive and wait for a few seconds, the Auto play dialog will pop up.
Step2. Select the first option 'Import pictures and videos'. The pictures will be uploaded to your computer Pictures folder, which is 'C:Usersyour computer namePictures'. If you want to copy video clips from movie DVD to facebook, you can use this DVD Ripping Program.
Step3. Now the photos are save on your computer, and you are ready to upload to your Facebook. Log into your Facebook account and click 'Add Photo / Video' at the top of your homepage. Click 'Create Photo Album' and then click 'Select Photos to Upload'. You'll be prompted for the location of your photos that are on your computer from above. Select the ones you want to upload.
That's all. It couldn't be easier to upload photos from DVD to Facebook like that.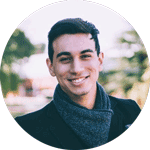 Latest posts by Nelson James
(see all)