It's convenient to buy songs on iTunes App on iPod, but in case of computer system crashed. It would be a good idea to burn the iPod songs to CD/DVD for backup. You can also transfer your own iTunes library from one computer to another computer through the backup CD/DVD. And here is a step by step guide will show you how to burn iPod songs to CD/DVD.
This tutorial will show you how to burn iPod songs to CD/DVD on both Windows and Mac. It works for other Apple devices like iPhone and iPad. At first, Please make sure your computer has a CD/DVD burner.
---
Part1. How to burn iPod songs to CD/DVD on Mac
Step1. Connect your iPod to Mac through the USB cable. Copy the songs from your iPod to Mac. 
a). If your songs are all purchased from iTunes store, after you plug in iPod to computer, iTunes should automatically detect the iPod. Go to iTunes menu 'File-> Transfer purchases'. This will copy your iPod songs to iTunes library.
b). If your songs are not from iTunes store, like CD ripped songs, YouTube converted songs, website downloaded songs, etc. You can use this iPod to Mac Transferto copy iPod songs to Mac.
Step2. Make a playlist with all the songs you want to burn to CD/DVD. If you don't know how to do that, go to iTunes menu, select 'File' and click 'New Playlist' to create an 'Untitled Playlist'. Rename the playlist and drag and drop the songs into the playlist.
Step3. Put a blank CD/DVD disc into your Mac. Click the Burn Disc button to run the burning process. (The button appears in the lower-right corner of the iTunes window whenever you select a playlist). And then select 'Audio CD', the burned disc can be played on any CD player. If you just want to make a backup disc, you can select 'Data CD or DVD'. If you want to burn disc for playback on car stereo, select 'MP3 CD'. It will take a few minutes to finish the burning. That's all.
---
Part2. How to burn iPod songs to CD/DVD on Windows
The operation steps are similar with above, burn in windows system. You can also use Windows media player to burn the iPod songs to CD/DVD.
For non-purchased iPod songs, you can use this iPod Songs Transferto copy them back to your windows computer.
Step1. After you copy the songs from iPod back to computer, drag and drop them into Windows Media Player.
Step2. Put a blank CD/DVD disc into your windows burner, go to Windows Media Player menu 'Burn', and press 'Copy' or 'Burn CD'. WMP will automatically burn the songs to CD/DVD, done.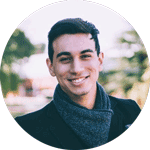 Nelson James is a tech reporter who specializes in consumer gadgets, software, and the trends shaping the technology industry. His work has also appeared in Gizmodo, Wired, Refinery29, Slate, Bicycling, and Outside Magazine. He is based in the ShenZhen and has a background in computer science.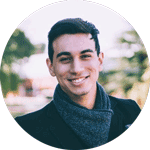 Latest posts by Nelson James (see all)