Spotify, a streaming radio service, provides music lovers with an unprecedented platform to discover new music. For Spotify lovers, they probably have the same requirements as Jamison. They would like to convert Spotify to MP3, so that they can listen to them on car players or directly on their computer offline, or even burn the converted Spotify MP3 into CDs for their collection.
Fortunately, you're in the right place to find several great tools to convert Spotify to MP3. Three solutions will be provided: one way is desktop program- TunesGo music downloader, the second way is browser add-on-Deezify and the third way is online service-Spoty-mp3.com.
Solution 1: Best Way to Convert Spotify to Mp3
Solution 2: Deezify
Solution 3: Spoty-Mp3.com
Compare 3 Great Tools to Download Spotify to MP3
Solution 1: Best Way to Convert Spotify to Mp3
There are 2 ways to Convert Spotify to Mp3 with TunesGo. One is to download Spotify to Mp3 directly, the other is to record Spotify to Mp3. Both ways are simple. Bebow are the detailed steps to convert Spotify to Mp3.
TunesGo – Spotify Music Downloader, transfer and manager for your iOS/Android Devices
Download Spotify Music, Playlists Directly
Record Spotify Music
Convert Spotify Music to Mp3
Download Music & Videos from 10,000+ Sites
Transfer Music Without Device Limitation
Complete your Entire Music Library
Fix id3 Tags, Covers
Delete duplicate Song & Remove Missing Tracks
Manage Music without iTunes Restrictions
Use iTunes with Android
Burn Music to CD easily
Backup with one click
Share Your iTunes Playlist
Convert to compatiable format automaticlly
Replace m4p files to mp3 format
The Perfect Music Downloader for iOS & Android
Method 1. Download Spotify music to MP3 directly through TunesGo
The following is a simple explanation to download music to MP3 from Spotify. The program makes it possible for single song, playlists, artists downloaded easily.
Step 1 Download and install TunesGo on your computer. You can immediately install it after it has been downloaded. Click the "download" under the "Get Music" option. Copy the Spotify link which you want to download to MP3.
Step 2. After you paste the link and click "download" above, select the "MP3" mode to download.
Note that the program is running two versions, so make sure you select the appropriate choice for your computer(Windows & Mac). Both are similar, so we will demonstrate a sample using the version that is specifically for Windows.
Of course, you can download directly a song or your favorite artists from spotify by TunesGo. The steps are similar to download spotify playlist to MP3 above. After downloading the songs, you can add to your iphone or add to New Playlist.What is great about this program is that apart from spotify music being downloaded, tunes with complete tag details can be identified, including ID3 tags, album art, title and so on.
Method 2. Record Spotify Music to MP3 through TunesGo
Step 1 Play the music you want to convert to MP3, and TunesGo will detect automatically.
The first thing to do is search and run the Spotify tune that you wish to be recorded in your browser/software.
Step 2 Start to record the Sporify music to MP3
From the recording window, Press the Record icon to start the record.
This smart Spotify to MP3 converter tool will automatically spot and record the audio of the Spotify tune as soon as it begins to play through the sound card of the computer being used. Make sure that there is no other audio file playing so that there will be no accompanying sound once you begin recording. After the Spotify songs is done, click the "Record" icon again, which will to end the process of recording. The best part about this application is that it has the automatic feature of converting Spotify songs to MP3 while recording is being done, so you don't have to indicate the output format to be MP3.
After finishing recording, there will appear the playlist's or music's cover.
Step 3 Import converted Spotify MP3 to iTunes
When you download or record music from Spotify, the Spotify Mp2 will exsist in iTunes automaticlly. It doesn't need to imprort to iTunes manually.
When searching for your MP3 files in your local folders, simply choose the tune and click the icon for the folder found on the bottom part. From here, your movable media players can receive your MP3 files through simple copy and pasting. This is convenience at your fingertips!
Solution 2: Deezify
Deezify is an extension for Chrome that enables you to save and convert Spotify to MP3 easily. It gives you the ability to download music from Spotify, Deezer, Xbox Music without limits and ads.
Using Deezify to download Spotify to MP3 is very easy. Select Tools>Extensions from the dropdown menu on the far end of the address bar in Chrome. Then go to the Chrome Web Store and type in Deezify. When you find it, install it on your Chrome browser. Open Spotify in the browser and play your favorite music, then Deezify will help get you the MP3 file. Just have a try.
Solution 3: Spoty-mp3.com
Spoty-mp3.com is an online service that easily enables you to convert Spotify to MP3 easily. It supports all kinds of browsers that allow you to download Spotify music to MP3 files easily.
It's very easy to use Spoty-mp3.com to convert Spotify songs to MP3. You only need to enter the website and paste the URL of the Spotify music to the blank box in the middle. Click the orange Search button and this website will start to analyze the Spotify URL. After analyzing, it will generate the song lists with the Download button for each song. You only need to click the Download button to access Spotify music without hassle.
Update: Spoty-mp3.com is no longer working due to server problems.If it comes back online, we will keep you updated.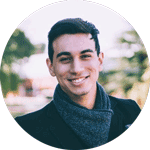 Latest posts by Nelson James
(see all)