The Polar V800 launched way back in 2014, but it remains a go-to watch for hardcore runners, cyclists and triathletes among others.
It's easy to see why. The rugged multisport GPS watch delivers super battery life, tracks an array of sports and there's a host of smart coaching modes.
Since it launched, though, Polar has made some notable changes in the software department. It's added 24/7 fitness tracking and support for Polar's new running program, which offers a series of adaptive training plans that can be synced to the watch. In short, it's time to revisit this fitness stalwart.
With a few races scheduled in for the year, we decided to pull the V800 out of the cupboard to see whether its running credentials have been given a boost.
Polar V800: Design
With Garmin's new Forerunner range and TomTom's sleeker (and more affordable) running watches, the Polar V800 is beginning to look a bit of a chunky beast in comparison, with its 12.7mm thick stainless steel body and wide rubber strap.
What it lacks in svelteness though it makes up for in build quality. This is a watch designed to withstand some serious rough and tumble. It's also waterproof, letting you take it for a swim up to 30 metres down. The textured finish on the metal physical buttons are a nice touch as well, making sure you get full purchase even when your fingers are getting a little sweaty.
The distinct heft will put off most from wanting to wear it all day and night though, even now that Polar has added fitness tracking features from the A360 and Loop wearables. It's not uncomfortable, it's just not all that attractive or sleek popping out from under your shirt sleeve.
Keep on running
The 128 x 128 pixel resolution monochrome display with Gorilla Glass adds to its tough exterior and makes for sharp viewing too. The backlight is up there with the TomTom Spark for brightness, making it a useful night-time running companion as well.
Polar has been reluctant to include optical heart rate sensors on its watches and it wasn't until recently with the Polar A360 that it's loosened the reigns. You can still pair an external one with ease though, with the V800 including the Polar H7 chest strap. It can also be paired with stride, bike speed and cadence sensors as well as power meters.
Polar V800: Run tracking
We're not going to dwell too much on the V800's core running features. What we can tell you is that the GPS pick-up is still zippy and delivers accurate mapping – as you'd expect from a Polar running watch.
The big news on the running front is the new Running Program. This essentially creates programs based on different distance races and builds in the V800's smart coaching features to create more personalised routines.
To use a program you'll need to make a visit to the Polar Flow web app – annoyingly, you can't do this from the mobile app. Once you've picked from 5k, 10k, half marathon or full marathon distances, Flow will create a plan within the allotted time it believes is enough time to train. Trying to create a full marathon plan for three months proved impossible to set up.
As you'll see from the image above, the plan breaks down sessions into initial base building, build-up runs and tapering when you're getting close to race time. The big problem with the Running Program is that you need to check in on the web app to get a better sense of your progress. It's here you can see information such as training time in heart rate zones and event prediction, which estimates your finish time based on a running index report.
Once you've got the mobile app installed on your phone and you've synced the V800, the training program will be added to the watch in the process. Now hitting that red Start button will show you your session for the day, popping up in the sport tracking session. You can check in the calendar screen to see your entire plan laid out as well. Training sessions can range from easy jogs, tempo runs and intervals to medium and long runs. If it's an interval training session, you'll need a heart rate monitor as it will break down sessions based on heart rate zones.
What's interesting here is that if you miss a planned session, it adjusts the plan to compensate for the missed session. It also includes timed circuit workouts to improve core, mobility and strength training. There are no step-by-step guides on the watch, though – instead it will launch Polar branded YouTube videos to take you through a series of exercises. The demos are well executed and don't take up a lot of time but are still very effective in between runs.
So how useful was Polar's running program? I tried out the 10k plan as I couldn't set up a full marathon due to the amount of time left leading up to the race. The sessions were manageable and I really felt the benefit of adding the circuits into my training, something I tend to ignore when training for an event.
Polar's training load, training benefit and impact on recovery data is well integrated, as well as giving a much clear indication of whether you've overtrained or undertrained. The adaptive element worked well as I did manage to miss a few of the allocated sessions, while the run predictor was pretty reliable in terms of calculating what time I'd post. It suggested under an hour and that's exactly what I managed.
If I was a running novice, I'd definitely find some of the information built around the plans slightly daunting. It could do with streamlining the user interface. But there's the foundations of a great running program platform here, and it will give similar programs like Adidas' MiCoach training a run for their money that's for sure.
Polar V800: App
We've already touched on what we think of Polar's app(s) in the previous section and covered it more extensively in our Polar A360 and Polar Loop 2 reviews. Putting the back and forth between mobile and web to one side, Polar Flow is packed with useful information. But it can definitely feel more crammed in on the smartphone app.
The activity feed is the best example to illustrate this, while the activity feed for fitness tracking is the polar opposite and is much easier to digest. You can drill deeper into your data, but rival apps do a much better of getting you to that information.
For pure running data, the training section lacks the more detailed information we'd want to see pulled through from the web app. It's almost as if Polar is caught between two things here, delivering activity tracking and running data in equal measures. But it doesn't quite work for us.
Polar V800: Battery life
The V800 is designed to go the distance and that's a big part of why it's a little on the chunky side. It's housing a 350mAh battery that Polar says will get you 13 hours of training with GPS on and 50 hours in GPS low power mode.
We've spent a good few hours running with it four to five times a week with a long two–three hour training session at the end of the week, and the battery life lives up to the claim. Even in standby mode, it can stay powered for a good couple of weeks. It's up there with Garmin's Forerunner watches for staying power.
If you want to know how to choose the right running watchin 2019? Find out which features to look for in a running watch.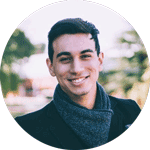 Latest posts by Nelson James
(see all)