The Fitbit Flex 2 is a solid fitness tracker option for someone that's wants to keep monitoring activity simple, affordable and doesn't want to take it off when they're jumping in the shower.
Fitbit's first waterproof tracker might not be a groundbreaking device but there's still a lot to like about it. If you've decided to buy one and still getting to grips what the Flex 2 can do, we can help.
From the multiple wearing options to boosting battery life, here's how top tips to become the master of your Fitbit Flex 2.
Understanding Flex 2 LED notifications
There's no screen on the Flex 2 but there are still ways to get notifications on the wrist. It's not as detailed as a smartwatch, or even the Fitbit Charge 2, but you'll at least know if someone is calling or texting you.
Right now, Fitbit has five default patterns of lights and vibrations to help you differentiate:
Blue – Calls and texts both get blue lights but the haptics are different. Phone calls will buzz longer while texts buzz for a shorter time.
Yellow – Silent alarms.
Magenta – Reminders to move.
Green – Daily goal progress; tap the front of the Flex 2 and a green light along with a series of white lights will pop up letting you know how close you are to your goal.
Each solid white light represents 25% of your goal, so for example, if your goal is 10,000 steps and you see four white lights, you've gone at least 7,500 steps.
When you reach your goal Flex 2 vibrates and the lights flash in celebration. If you check your progress after you've surpassed your goal you'll see a flashing green light and four white lights.
Putting Flex 2 on
You'd think it would be easy putting on a wearable but how to actually wear Fitbits is one of the things we're most commonly asked about. Fitbit's designers have taken this into consideration and created a new clasping system on the Flex 2. The second bit of the clasp is shaped differently to make it easier to close.
However, it may still seem difficult at first. This is due to the new material, and the Flex 2 should become more pliable over time. To help the process along, take the Flex 2 off and push the clasp in and out of the slot.
Track swimming with Flex 2
Four swim strokes can be tracked with the Flex 2: freestyle, breaststroke, backstroke and butterfly. You then get an overview of calories burned in a chart, the amount of time you've swam, distance, pace and impact on your day.
You'll also have to turn on the swim track feature before you hop in the pool. Fitbit says this is turned off by default to conserve battery life "for those who do not regularly swim."
Swimming with wearables
After doing this, make sure you head to the advanced swim settings found in the account page of the app. There's no intense customization going on here, but you can change the pool length and unit measurement. It helps the Flex 2 algorithms calculate your swim metrics more accurately.
New or less seasoned swimmers will have a slightly harder time tracking swims if there's a lot of pausing during laps. Getting in and out of the pool will also affect the tracking. It's good to do at least 10 minutes or more of continuous laps to get the best results.
How to set hourly reminders to move
Step reminders arrived on the Alta first, and is now available on all the Fitbit devices except One and Zip. Rather than just standing up, the reminders encourage you to walk 250 steps per hour – which adds up to only a few minutes of walking.
The minimum steps can't be changed but you can customise the default tracking that's set to 9:00 am – 6:00 pm, seven days a week.
There are two ways to change this. Open the Fitbit app and select Hourly Activity (the one with the red figure with its arms up). Then tap the settings gear in the top right corner.
Or once again in the app, go and tap on the Fitbit Flex 2 icon twice to see 'Reminders to move'. From there, you can also adjust the number of hours per day and set the days of the week where you'll be reminded to reach your step goal.
Extend Flex 2 battery life
The Flex 2 lasts the same amount of time as the Alta – about five days. However there are a few ways to get another day's usage.
There's a maximum of eight alarms you can set, and each one you add reduces battery life by a small percentage. So fewer alarms, the longer the battery life.
Lessen the amount of time that Flex 2 reminds you to move – directions above on how to do this.
Turn off Always Connected on Android devices and All-Day sync on iOS so your Flex 2 isn't constantly syncing.
When you're not at the pool, make sure the swim detection feature is off.
How to set silent alarms
Head to the Fitbit app's dashboard on your mobile device or computer. Tap on the plus symbol and select 'Set Alarm' then 'Set a new alarm.' Pick an alarm time and frequency, then save. The app should sync with your tracker immediately.
Your Flex 2 will vibrate and light up when your silent alarm goes off and will repeat several times or until it's dismissed with a double-tap. You can also walk around 50 steps to turn it off. If you don't dismiss an alarm, it goes off again in nine minutes.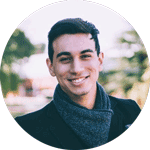 Latest posts by Nelson James
(see all)