You may already know something about the new Apple iPhone from Engadget. Today, Steve Jobs release the iPhone 4, and I got some hands on time with the iPhone 4 right after Steve Jobs introduced the device at his WWDC keynote. Let's tell you the remaining details.
iPhone 4 Price
The Phone 4 will be available in black or white on June 24, and will cost $199 and $299 for 16 and 32GB if you are a new user or you are eligible for an upgrade. If you are an existing iPhone user, the early upgrade will cost you $399 and $499. Without contract, the iPhone 4 is $499 and $599.
New, Slimmer Design
The newest iPhone claims to be the thinnest iPhone on the world, only 9.3mm, and is 24% thinner than the iPhone 3GS. It's actually a touch heavier than the current 3GS, but you wouldn't know it from holding the iPhone 4. The iPhone 4 is 4.5 x 2.31 inches, and 0.37 inches thick. It weighs 4.8 ounces (137 grams). Because it's so thin, it's easier to cup your fingers around it. The glass front and back surfaces feel great, although we noticed plenty of fingerprints after I and other journalists had spent just a few minutes playing with it.
Powerful A4 processor
It has an Apple A4 chip inside, just like the iPad. Inside the A4 there are a few interconnected chips: A Cortex-A8 main processor unit—the main brain—paired with a PowerVR SGX 535, which handles the high definition graphics of the new iPhone. These are directly connected with each other and two low-power 128MB DDR SDRAM chips. Since all these components are in the same chip, Apple claims the iPhone 4 can process data more quickly while consuming less battery than before.
Longer battery life
The battery is 16% bigger than the current one. Coupled with the A4 processor and new display, it results in a longer battery life: Apple claims 40% more talk time. Here are their figures:
• Talk over 3G: 7 hours.
• Browsing over 3G: 6 hours.
• Browsing over Wi-Fi: 10 hours.
• Video: 10 hours.
• Music: 40 hours.
• Stand-by: 300 hours.
High-Resolution Retina Display
The iPhone 4 was rumored to have a high-resolution 960 x 640 display, but what no one knew was that it has a new technology called Retina, which Apple described for the first time today. This construction, which crams in 326 pixels per inch, allows the display to look sharp even when you zoom in on text, photos, or within apps. While not as sexy a feature as video chatting, 720p movie recording, or an iMovie app, it's details like these that make this new iPhone impressive.
5 megapixel camera
The new iPhone has a bigger sensor for the main camera. the sensor maintains the same 5 megapixel count. They are bigger dots, however, so it has a higher ISO—or sensitivity to light. That means that you would be able to take better photos and video in low light conditions, and your pictures will look a lot better. In the front, there's a video conference camera, with standard VGA resolution. This camera will be used with third-party applications, as well as Apple's own video conference solution.
More iPhone 4 hardware details.
The new iPhone 4 has a gyroscope built-in. This means that it can track movement with a very high precision, much higher than the built-in accelerometers in the previous iPhones.
Like the iPad 3GS, the new iPhone uses the new micro-SIM standard.
It has an additional microphone on the top used for noise cancelation.
iPhone OS 4
The new iPhone 4 comes with iOS 4, a new moniker for the iPhone OS. The biggest new feature is, of course, selective multi-tasking, The new iOS 4 supports Apple's Retina display using resolution independence. This means that applications will automatically get scaled for the new resolution, but looking sharper, not pixilated.
Video Calling – FaceTime
Finally, the video chatting experience, courtesy of FaceTime, is elegant. We love that it's built into the phone, something that's not true of the new EVO 4G, and that calling someone is as easy as pressing Video Call on Skype.
iMovie coming into iPhone
The new iPhone 4 will be able to use iMovie for iPhone. It comes with 1,500 new features. You can use it to cut the video clips, add automatic Ken Burns effects for still images and a music soundtrack taken from your iPhone's tunes. After you are done with your movie, you can save it as 360p, 520p, and 720p.
iBooks is available to iPhone
iBooks will also be available for the new iOS4. Apple claims that the new iPhone 4's 325 pixel-per-inch display will make the books perfectly readable. It will use the same controls as the iBooks application in the iPad.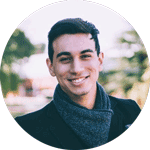 Latest posts by Nelson James
(see all)