What's the difference between a smartwatch and a smart analogue watch? They might sound like the same thing, but there's a way to tell the two apart from each other.
A smart analogue watch blurs traditional watch designs with contemporary fitness tracking and notification tech. You won't see full touchscreen displays like you get on Android Wear watches or the Apple Watch. You certainly won't have to deal with a couple of days of battery life, that's for sure. Those smarts are added in a more discreet and elegant way.
Whether you're style obsessed or want something that's good at tracking your steps without hammering the battery, here's our pick of the top smart analogue watches to get around your wrist.
New smart analogue watches inbound…
Fossil Fall 2016 Collection
Back in January, Fossil promised 100 connected devices before the end of the year and it wasn't joking. Armani, DKNY, Karl Lagerfeld, Diesel and Michael Kors are all set to get the treatment. One of the standout new additions is the new Skagen Hagen Connected range.
Retaining the same minimalist look as Skagen's dumb timepieces, the Connected adds activity tracking tech developed by Misfit to count your steps with a progress dial built into the display. It's going to be available in four styles that mix leather, steel-mesh and titanium with a standard coin cell battery delivering plenty of battery life too.
Movado watches galore
Like Fossil, US watch brand Movado is going big on smart analogue watches too. There's 25 different models on the way before the end of the year with the first coming courtesy of the Hugo Boss Smart Classic range. You can also expect ranges Tommy Hilfiger, Coach, Lacoste, Juicy Couture and Scuderia Ferrari.
HP is powering the tech, so expect most to follow the same design blueprint as the HP Titan Juxt and the Movado Bold Motion watches.
Withings Steel HR
Withings's latest smart analogue watch might sound like a minor upgrade to the sleek Withings Activité Steel, but it's so much more than that.
Carrying the same stainless steel casing, chrome hands and silicone strap as the previous editions, you know get an additional dynamic digital screen to view data including activity tracking and smartphone notifications.
As the name suggests, there's a heart rate monitor on board as well to continuously monitor heart rate during the day and during workouts.
Battery life is a more than respectable 25 days and there are two different watch case models to take your pick from.
Best for design
Mondaine Helvetica No.1 Smart
If looks is your number one priority, the Mondaine Helvetica No.1 Smart is hands down the best-looking smart analogue watch we've had the pleasure of using.
The stainless steel beauty comes with a genuine leather strap with sapphire glass front and centre. You can take your pick of five different models and all come with the same Swiss-made build quality.
On the smart front the MotionX tech, which also powers Jawbone wearables, provides solid activity tracking, manual sleep tracking and silent alarm support to gently rouse you in the morning from your deep sleep.
Buy it for: Excellent design, steps counting, sleep, long battery life.
Best for fitness tracking
Garmin Vivomove
The Garmin Vivomove just focuses on steps and sleep, making it far simpler than any other Garmin fitness device in the company's line up. Certainly more male-friendly at 12mm thick, it's not nearly as svelte as the Activité Steel (below).
It boasts a 5ATM waterproof (50 metres approx) which means it's fine for the pool, although it's hardly the Garmin Swim in terms of captured metrics. But you do get rewarded for your strokes.
Our favourite part of the Vivomove is the Move bar, which fills up with a bright red warning of impending death as you sit about on your slothenly butt. It makes the Vivomove one of the more effective fitness tracking features at you active, which should be precisely what they're all about.
The Vivomove is available in Sport, Classic and Premium models.
Withings Activité
The Swiss-made Withings Activité represents the first great example of marrying slick analogue watch styling with tech smarts.
The Android and iOS friendly watch is built from luxurious materials with its stainless steel casing and domed sapphire glass accompanying a calf leather strap. There's even an additional sports strap to take it for a dip in the pool.
It'll count steps, measure distance and monitor sleep, and detect swimming automatically syncing data to the solid Withings Health Mate app. It also features a silent vibrating alarm and promises a hefty 8 months of battery life.
If you want to save some money and still get the same features and similarly slick design, you could also consider the newer Withings Activité Steel.
Buy it for: Steps, sleep, calories, swim tracking, alarm.
Best for iOS
Fossil Q Grant
Android phone owners, steer clear. While the Fossil Q Grant is designed to work with Google-running smartphones, we didn't have the greatest experiences with it.
That's not to say that Fossil's smart analogue debut doesn't make a good impression. A watch first and fitness tracker second, the Grant comes in four different designs and has 22mm removable straps so you can customise to your heart's content.
Activity tracking is kept to a minimum, counting steps and nothing more. You can't read notifications on it, but a little blue LED and vibrating buzz will let you know someone is trying to get in touch.
Fossil has added to its smart analogue collection in a big way since the Q Grant with with four new men and women-friendly ranges including the stainless steel Q Crewmaster, rose gold Q Tailor and blingtastic Q Glazer.
Buy it for: Stylish design, steps counting, basic notification support.
Best for simplicity
Nevo Watch
The Nevo Watch is a Swiss movement packing analogue watch made in China, that comes brandishing a gorgeous, minimalist design.
There's no numbers, dates or branding to break up the classy looking watch face with a slim metal watch case and comfortable strap completing the fashionable setup.
An array of LED lights hidden behind by the hour notches light up when you've received a notification and represent the percentage hit on your daily step goal. There's also a built in vibrating alarm to give you a nudge in the morning.
The activity tracking data is as basic as you can get. There's no graphs or a analysis in the companion app to view progress. But there is two batteries, one that power smart features for six months, and the other giving you 5 years of traditional timekeeping.
Nevo has also updated its watch range to include the new Balade Parisienne edition that adds four new styles, while at the same time shaving some bulk off of the original.
Buy it for: Step counting, alarms, manual sleep tracking, notifications.
Best on a budget
Withings Activité Pop
The Withings Activité doesn't come cheap, but if you can live without the luxurious build quality, the Pop is still a great option.
Metal is ditched for plastic, but it retains the attractive design charm of its bigger brother. It also offers the very same activity tracking and alarm features so you can save yourself a bit of money, keep an eye on your steps and not have to worry about carrying around a charger.
Buy it for: Step counting, silent alarms, sleep tracking, automatic time zones.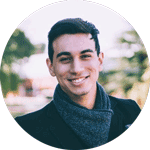 Latest posts by Nelson James
(see all)