Those who love the great outdoors have been poorly served by sports watches – until now. Advances in sensors, GPS and battery life means the latest crop of outdoor watches are built for those who spend days in the wild, not just a quick run around the local park.
We're talking about outdoor watches made for trekking, climbing the highest mountains and going for a swim in the ocean. All are equipped with GPS, some can accurately measure altitude and then there's the ones with whopping battery life.
If that perfectly describes the kind of watch companion you're looking for, we've rounded up our pick of the best smartwatches for the climbers, hikers, ocean goers and lovers of the great outdoors.
Best for getting up high
Suunto Ambit3 Vertical Multisport
With its range of rugged watches, Suunto is synonymous with sports of the outdoor variety and the Ambit GPS watch range has always pushed the boundaries so the wearer can too. The latest in the line up, the Ambit3 Vertical Multisport is no different but it does come with some everyday tricks too. To kick things off, there's an impressive 100 hour battery life, a lightweight construction that's water resistant up to 100 metres and it can also handle notifications from your phone.
The Vertical is backed up by the increasingly sophisticated Suunto Movescount app, which is smart enough to allow for navigation using variations in watch vibrations. Crucially, this should mean more time focused on the experience with less watch fumbling. Then when you're done, there's every metric from distance travelled and speed to height climbed and more viewable on the companion phone app.
Moves count even lets you turn your adventure into a mini movie, punctuated with photos, route map and all your vital stats. That's instant social media fodder for the sharing adventurer.
Best for tough trails
Casio Smart Outdoor Watch
Casio earned its tough title with the G-Shock and it's built on that success with its new smart offering, made for taking on the wilderness. The latest Casio WSD-F10, better known as the Casio Smart Outdoor Watch, is built to military specifications for toughness. That also means water resistance to 50 metres and a dual-layer display that switches between colour and monochrome to save battery and offer the best outdoor viewing as needed depending on conditions.
Smart sensors deliver waypoint navigation, altimeter measurements, atmospheric pressure, sunrise and sunset plus tides. Of course the usual distance, speed, pace and the like are also recorded. And thanks to Android Wear smarts, it'll work as a Google friendly smartwatch too.
Best for hitting the slopes
TomTom Adventurer
Building on its TomTom Spark running range, the Adventurer packs in many of the same features but throws in some extras to make it a more outdoor friendly watch.
There's a barometer sensor, which unlocks new metrics including 3D distance tracking and route exploration to make sure you don't get lost. New sport modes mean you can now track hiking, trail running, skiing and snowboarding as well.
If you're off skiing, a new lift detection mode can recognise when you're going up a lift if you're skiing or snowboarding and give you a summary of the previous session. In terms of battery life, you should be able to get 24 hours continuous use in hiking mode.
Best for staying connected
Omate Rise
The Omate Rise claims to be the first waterproof standalone smartwatch and also packs a scratch resistant sapphire coating that comes in black with carbon fibre bezel. All of which make it a solid choice for heading into the great outdoors.
While it has a good active credentials, this GPS watch isn't just about sport and outdoors. It also lets the user stay connected thanks to a full 3G SIM connection. Running Android 5.1, as opposed to Android Wear, it's a fully working Android device for calls, texts, emails and more, all with a 72 hour battery. As it runs Android and comes with internal storage, you can also side load other Android apps onto the Omate, although they won't format perfectly for its smaller screen.
The built-in microphone allows for voice activation while the Omate OUI 4.0 should keep things ticking along for 72 hours on a charge. That translates to about five days on standby thanks to the 580mAh battery.
Best for ocean going
Garmin Quatix 3
Aquaman's delight, the Garmin Quatix 3 is built for the water. Firstly, it's water resistant to 100 metres and secondly because it's connected to some nautical data. The watch can feed in data from a boat's NMEA 2000 system for speed, temperature, depth, wind data and more. It'll even tell sailors how deep to roll out their anchor when stopping at sea.
The battery is good for 20 hours of GPS, 50 in UltraTrac mode and six weeks in watch mode. It's essentially the more attractive Fenix 3, with upgraded smarts for the seas. Hence the $599 price tag.
For the surfers, you may well want to cast your eye over Nixon The Mission. The rugged Android Wear smartwatch delivers real time surf conditions to help you catch those killer waves.
Best for all round adventure
Garmin Fenix 3 Sapphire HR
Garmin has gone all out with the Fenix 3 Sapphire HR and created what might be the best Garmin watch yet, taking the already impressive Fenix 3 and adding scratch resistant glass and a wrist based heart rate monitor. That data can then be collated with plenty of other metrics like speed, distance, altitude, barometric pressure, route and more.
While out, the watch will handle water submersion to 100 metres, dish out 16 hours in GPS mode, 40 in UltraTrac and two weeks in watch mode. Plus there are notifications from a connected smartphone, allowing that to stay in a waterproof pocket while you get on with tackling more extreme situations.
Best for hiking
Suunto Traverse
The Suunto Traverse, as the name suggests, is made for hikers. Thanks to built-in topographic maps the watch can offer at a glance location in relation to trails anywhere. But it'll also look after you along the way, thanks to alerts for storms based on barometric trends.
Even the amount of light left before sunset is taken into account so you can set up camp, or head home, before the darkness sets in. If you're feeling more adventurous and braving out the night, the watch has a flashlight mode that allows the backlight to be used as a torch. Very handy for those late night toilet calls.
On top of all that the tough build is good for 100 metre water resistance, offers GPS and GLONASS (for added accuracy) plus smart notifications and a 100 hour battery life.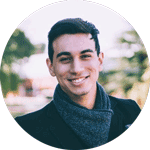 Latest posts by Nelson James
(see all)