If you are a big fan of video making, here is a list of the top 5 online video editing software for you. I have tried and review many online video editors, these are the best! .They are absolutely free and safe, you don't have to download and install anything to your PC. Anyway, they are not as professional as video editing software like Sony Vegas, Adobe Premiere, Final Cut, etc. But they are simple to learn and easy-to-use.
Free online video editor – YouTube
YouTube's online video editor has been around for several years, but it's not heavily promoted on the site, and it often gets overlooked by people wanting a basic tool to spruce up their footage. It shouldn't, though, because it's surprisingly capable. The YouTube editor lets you cut up and stitch together clips, as well as drop in music, titles, and transitions. It's perfect for making simple adjustments to your videos without having to pay for extra software or handle any advanced settings.
Free online video editor – PowToon
It is considered to be one of the best free online video editing site. It has quite a few free online video editor features. It is very useful for all those who wish to make a website that is educative in nature. It has many features attached to it and includes the capability to use digital version in the form of cut-outs. The same can be superimposed on background to make them very colorful. It is very user friendly and the drag and drop style is something that finds favor with many users. However, there are some shortcomings that need to be pointed out. The user gets only 45 seconds of time of edited videos. If you really want to enjoy the full benefits of this software then you should buy the full version.
Free online video editor – WeVideo
According to many users We Video is considered to be one of the most useful and sought after free online video editor. The official website of the service provider is https://www.wevideo.com/. They have a successful track record and they offer free online video editing facilities on a trial basis. It has shared online tutorial and hence many users can share it at the same time. It works on Google App which again is very exciting and customer friendly. Coming to the advantages, there are quite a few. It does not eat up hard disk space when it comes to saving projects that are incomplete. It is also possible to capture the footage using Android apps directly on to mobile phones.
Free online video editor – Loopster
According to many users, this is perhaps one of the easiest online editors that are available on the internet. It has a very user-friendly interface and the adding new projects and having them uploaded to various other sites like Youtube just takes a few minutes. The service provider offers one month free trial by which time one certainly can a very good idea about the various features and specifications that they could be having. The dashboard is quite impressive and even beginners will be in a position to make use of the same.
Free online video editor – Filelab
It is also considered by many users to be one of the most sought after free online video editing software. It allows easy editing of videos, and also allows other major functions like splitting, merging, and cutting, mixing and rotating of videos. There are around 24 special effects to choose from which goes a long way in making it very user friendly. It also allows the users to add transitions apart from providing the chance for overlaying of video and also for managing the various video formats.
If you are looking for more professional video editing software, here is a review of 7 video editing software, not free, but they are well worth the money.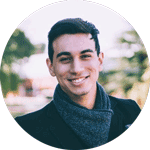 Latest posts by Nelson James
(see all)