Free and Legal Places to download Video and Movie
You can also convert your onw DVD or home video to mp4 video for iPod, and here is a step by step guide will teach you how to do that.
---
Downloading Free Music and Songs
3hive.com: A great blog-style listing of free iPod-compatible songs offered by record artists and labels in an attempt to entice full-album purchases. Songs are in the MP3 format in a variety of bit-rates generally ranging between 128kbps and 192kbps.
Epitonic.com: Offers highly professional, artist-focused presentation of free digital music downloads in MP3 format, with biographical details and short previews for songs across a narrow collection of genres.
Freekidsmusic.com: Along with its sister site Freechildrensmusic.com, provides a large variety of free MP3 format songs for young listeners.
Garageband.com: Not to be confused with Apple's music creation application of the same name, Garageband.com collects and provides popularity charts of independent music, featuring over 125,000 bands.
MFiles.co.uk: Provides free downloads of well-known classical music in MP3 format.
MP34U.com: A clean, professionally designed interface to individual free songs sorted by genre, selected by site "sources" who pick and post only music they like.
Music.download.com: The music-dedicated expansion of popular software download site Download.com offers free full-length MP3 songs across all major genres, even including Children's, Spoken Word, Comedy, Folk and Religious tracks. Most tracks are indie.
PureVolume: Offers over 100,000 free songs for download, and captured many of the best users of what used to be MP3.com (before it was scrapped, sold, and completely changed).
RCRDLBL: An exclusively-online record label which provides free MP3 downloads of exclusive music from emerging artists.
Of course, if you can't find the song you're looking for on one of these free sites, you can always visit Apple's iTunes Store or Amazon's MP3 Store and make a purchase there. Though these aren't as cheap as some of the questionable international sites listed in the prior section, they are an entirely safe and legal way to get access to over a million songs.
---
Free Music with a Catch: Ad-supported Sites
Years ago, the most common source of free music for your listening enjoyment was the radio.  Radio stations were able to broadcast music from a wide range of artists at no cost to the listener. Instead they made money through advertising services.  The "price" a listener paid to listen to free music in those days was having to endure listening to advertising interspersed with the music.
Recently, some web sites have begun to offer a similar business model: You can download free music, but this is either done through a client or web site with very proactive advertising (as opposed to the standard advertising on most web sites), or the music tracks themselves contain brief advertising spots placed at the beginning of each track.
Unfortunately, most of the sites that offer these types of services, such as SpiralFrog and Ruckus Networks (for U.S. college students) only offer their downloads in a Windows Media Audio DRM-protected format that is incompatible with iTunes or the iPod (or ironically, even the Microsoft Zune). Further, these tracks may not be burned to a CD.  These sites are therefore generally of no value to iPod owners.
A notable exception is We7, a UK-based ad-supported site whose founders include Peter Gabriel.  We7 provides downloads in a DRM-free 192kbps MP3 format, with the catch being that each track has a 6-12 second advertisement grafted onto the front-end.  Ad-free tracks may be purchased outright, and We7 also offers a credit system whereby you can convert some of your tracks to ad-free versions once they have been in your library for 28 days or more. Since these tracks are in an open MP3 format, they can be played on just about any digital media player available.
Although primarily a paid subscription music service, eMusic.com provides a free ad-supported music service as well. In this case, the advertising is directed at the user via the ALOT toolbar which is installed in your web browser (compatible with IE6, IE7 and FireFox 2 only).
---
Download Free Podcasts: Radio
In addition to free music for your iPod, you can also download "Podcasts," short radio-style programs produced by individuals and companies around the world. Many of these podcasts include music selections, and some are even dedicate to showcasing independent artists and providing music commentary and review.
While podcasts were originally organized in several independent podcast directories out on the Internet, the ITunes Store now includes an extensive catalog of podcasts which you can subscribe to directly via iTunes completely for free.  Podcasts available through iTunes include both audio and video podcasts, and cover an extensive range of topics.  Basically, anybody who has anything to say on a regular basis can create their own podcast and get "on the air" via iTunes quite easily.
A selection of music-specific podcasts can be found right in iTunes in the Music Podcasts Directory, which includes a comprehensive selection of music-related podcasts from music reviewers, traditional radio stations, and even directly from both small independent and more mainstream artists.
---
Illegal Places to download free movie and video
You're probably familiar with most of these options, but if you aren't then they're new to you!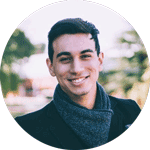 Latest posts by Nelson James
(see all)