Two years on and still going strong, Apple's dedicated Health app now works with a growing number of apps and gadgets, so you can feed in and read data in all kinds of ways.
The main aim of Health is to provide a single point of reference for all your aggregated health and fitness data, and so the more third-party services you can plug into it the better. Info is also captured via the motion co-processor nestled inside your iPhone, and the integrated sensors in your Apple Watch.
Working out which gear and apps work with Apple Health isn't always easy, so we've done the hard work for you to come up with a comprehensive and current list of the best options out there.
Best Apple Health compatible devices
Apple Watch
As you would expect, both the original and follow-up Apple Watches work with Apple Health — it would be a big surprise if they didn't — so if you're in the market for a wearable that seamlessly syncs activity data back to the built-in iOS Health app then that's one more reason to buy Apple's timepiece.
Misfit Shine 2
Misfit's budget tracker device is actually a lot more advanced than its plain exterior might suggest. The Shine 2 (like its predecessor) logs steps, different types of activity and sleep, and can feed all of this data back to Apple Health as well as the regular Misfit app.
If you want something in a slightly different style, the Misfit Ray works perfectly well with the Apple Health app too.
Pebble Time Round
Pebble's round smartwatch, like the rest of the Pebble range, works with Apple Health (and indeed Google Fit), so if you want an independent smartwatch that's going to beam your sleep and your step stats to any flavour of smartphone then this is one to consider.
Wahoo Tickr X Heart Rate Monitor
A chest strap monitor is still the best way to measure your heart rate, even if it's pricey, and this premium model from Wahoo has the benefit of syncing seamlessly with Apple Health for you. 16 hours' worth of data can be stored between syncs too.
Withings Aura Connected Alarm Clock
Any bit of Withings kit works with Apple Health (including the incoming Steel HR) but it's worth highlighting the Aura Connected Alarm Clock as something a bit different. This intelligent light wakes you up naturally, senses your movements during the night and helps you to optimise your bedroom environment.
Xiaomi Mi Band 2
Xiaomi's latest wearable comes with its own stats app but you can just as easily sync it with Apple Health as well, and if you want a basic wearable to go with your iPhone then this is one of the best value options available at the moment… if you can get hold of it.
Best Apple Health apps: Fitness
Nike+ Running
Apple and Nike go way back, and if you use Nike+ Running when pounding the pavements, all the information from your run can be logged by Apple Health on your iOS device upon your return, including distances, times and the intensity of your workout.
7 Minute Workout
The ever popular workout app will log the calories burned during your seven-minute fat-blasting regimes through Apple Health, as you get down and give your iPhone twenty. You get exercise timers, instructional videos, a personalised plan and more.
Endomondo
One of the most well-known fitness apps on iOS and perfect for the all-action sports star: Endomondo lets you share information from walks, hikes, cycles and even orienteering. You name it, Endomondo tracks it, and then deposits the data in Apple Health.
Human
If you're looking for a simpler route to fitness, give Human a try — it eschews complex workouts to focus on getting you active for 30 minutes every day, and you can then build up from there. Tracking is automatic on compatible iPhones and the Apple Watch.
Garmin Connect Mobile
Garmin Connect has grown to become one of the most complete health tracking platforms out there, and the app is capable of instantly writing active calorie burn, steps, walking data and running distance to Apple Health so you've got everything in one place.
Runtastic
A firm favourite among runners, this daily activity tracking app covers everything from walking to sprinting, and brings with it deep integration with Apple Health too. Steps, active minutes, and calories burned are all logged and can be saved in the Health app.
DailyBurn
The more dedicated gun-sculptors among you can share data from DailyBurn's range of power workouts through Apple Health, including total calories burned and information on the types of workouts completed. There are over 150 workouts to pick from.
Carrot Fit
Carrot Fit is ruder than your average fitness tracker. It takes a brash, colourful approach to keeping you on course and will let you know about it (in a hopefully humorous way) if you miss a workout or start piling on the pounds again. It's refreshingly different at least.
Fjuul
More than just a phone-based activity tracking app, Fjuul monitors the intensity of your exercise, enabling you to push yourself further, whether you're walking to work or vacuuming the house. Of course, all information can be synced with Apple Health.
Dance Party
Party like it's 2004 with this dance-off app that pairs your iPhone with an iMac or Apple TV. Mirror the moves on screen, and your device acts as a motion sensor to give you points. Yes, it's a fairly niche way of getting fit, and yes your data gets synced to Apple Health.
Get Moving
An activity/sedentary lifestyle app, Get Moving pairs with Health to use information from other apps to colour its own data. For example, if you're tracking calories with Health, Get Moving uses that data to estimate if you're doing enough to burn them off.
Map My Run
Map My Run now offers 24/7 activity tracking on iOS as well as in-depth analysis of your runs, information from all of which can be logged Apple Health. As well as running, the app can track over 600 types of different sports for a more complete picture.
PEAR Personal Coach
PEAR's workouts and training can be synced with Apple Health so you can review metrics such as distance, calories, and heart rate among your other fitness data. You get your own personalised workouts and a 30-day trial of the service by installing the app.
Strava Running and Cycling
Strava's excellent app makes full use of the iPhone's built-in co-processor for the tracking of runs and bike rides, and users can opt into have information shared to the Apple Health app too, which is handy if you use other apps and fitness kit alongside Strava.
Trails
Pretty much the ultimate walkers app, Trails provides topographical tracking of your country jaunts, and enables you to load downloaded GPX data from the web. On the Apple Health side, it automatically saves all your exercise details into the app if you let it.
Zova Personal Trainer
Zova won't shout at you to feel the burn but it will help you squeeze some personalised workouts into your hectic schedule. Whether you've got 15 minutes or 15 seconds to spare. All of the data can be synced to Apple Health to live with the rest of your fitness data.
Runkeeper
Runkeeper has been one of the most popular running trackers on the iPhone for many years now, and it syncs neatly with Apple Health if you want to keep all your runs in one place. The basic features are free and you can pay to upgrade to the higher levels.
Best Apple Health apps: Food trackers
Lark
Lark bills itself as a "personal weight loss coach and nutritionist" and keeps an eye on your exercise, sleep and diet, sending you advice and motivation as and when it thinks you need it. Thankfully, food logging is done through a simple Q&A system, so it's easy to do.
Weight Watchers
If you're a Weight Watchers member using the app for its food tracking database, Apple Health can display fat, carbs, fibre and protein information through one central dashboard. What's more, the same dashboard will show your points scores.
Lifesum
This barcode-scanning app for food tracking integrates some useful calorie information into Health, as well as records of meal and food intake, and it also works with Runkeeper, Withings, and Moves for a pretty complete picture of your overall well-being.
MyFitnessPal Calorie Counter & Diet Tracker
One of the best diet trackers in the App Store full stop, and the Apple Health integration just adds to the appeal. Log meals and weight data to get an at-a-glance view of your intake on the dashboard, with the option to record exercise from here too.
Yummly
More than 20 million recipes at your fingertips, syncing support for popular shopping platforms like Instacart, and Apple Health integration (by way of nutrition and calorie counting) — what more could you want for keeping tabs on your eating habits?
Best Apple Health apps: Reproductive health
Clue
Health added menstrual cycle tracking capabilities with iOS 9 and this is one of the best apps to take advantage of it: there are 31 tracking categories here covering reproductive health, including periods, sex, pain, moods, cervical fluid and birth control pills.
Glow
Like the aforementioned Clue, this is an app for tracking ovulation, fertility and period patterns. As well as Apple Health integration, Glow brings with it personalised insights and predictions, access to an active community of users and medication reminders.
Best Apple Health apps: Sleep tracking
Sleep Cycle Alarm Clock
Sleep Cycle Alarm Clock is smart enough to track your sleep patterns through the noises you make (and your iPhone's microphone). It can log your sleep time in Apple Health, and wake you up in the morning at the most natural time to fit your circadian rhythms.
Beddit Sleep Tracker
Make sure you're getting enough quality shut-eye by pairing Beddit's in-bed sensor, the accompanying app and Apple Health to keep tabs on total sleep, sleep cycles, heart rate and even levels of snoring. It's one of the most comprehensive sleep tracking options.
UP by Jawbone
Use any of the UP fitness trackers, or the iOS app on its own (in tandem with your iPhone), to log steps, sleep, calories and activity through Apple Health. That means you get plenty of choice when deciding how you want to keep track of your personal fitness.
Best Apple Health apps: The rest
Qardio Heart Health, Weight and Blood Pressure Monitor
If you've got a Qardio tracker to hand you can use the accompanying app (optimised for iOS 10) to log everything in Apple Health. Qardio goes beyond basic fitness to take a detailed look at blood pressure and most aspects of your cardiovascular health.
Golfshot Plus
A more unusual addition to the Apple Health family, the popular golf app sits quietly in the background monitoring steps, calories, and the pace of your play, while you find new ways to ruin a nice walk. You'll need the premium app to get Health integration though.
One Drop
One Drop is a diabetes management app and can be invaluable if you're living with the condition. It's a straightforward logging system letting you keep track of glucose, food, medication and activity. All of that info can be piped into the Apple Health app too.
Streaks
Streaks is all about, well, streaks — building up consecutive days where you've cut down on the caffeine, or been for a lunchtime walk, or gone without a cigarette, or whatever habit it is that you're trying to form. You can track up to six tasks daily through the app.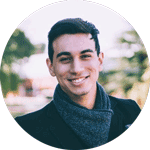 Latest posts by Nelson James
(see all)